8 new things to try out in iOS 11
Congratulations. You waited patiently for Apple's latest operating system update, iOS 11, to appear on your phone. You backed up (you did back up, didn't you?), downloaded, cleared some storage space (again), downloaded again, and bit your fingers while that black screen eventually revealed the familiar Apple logo (it did, right?).
But now what? Well, here are 10 new things to try out with your shiny new operating system.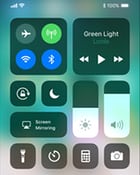 1. Control Centre
Swipe up to launch the new control centre. You can now change what is shown on it, so go ahead and customise to your heart's content. It also supports 3D Touch, so a hard press on some of the widgets will reveal additional options.
2. Check out the Files app
iOS 11 brings a new file manager app to the table, so you can directly access files on iCloud Drive, Dropbox, OneDrive, and other supported services. Select files, move and copy them, open them in other apps, send them to people via email, AirDrop, etc.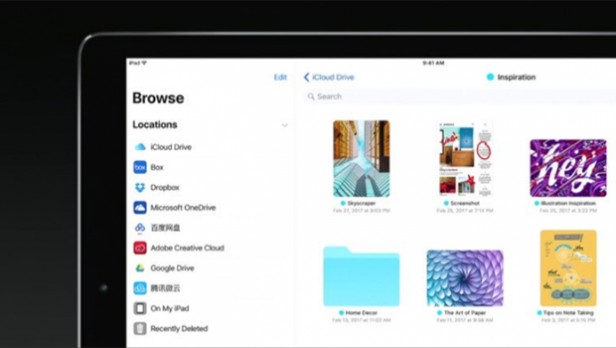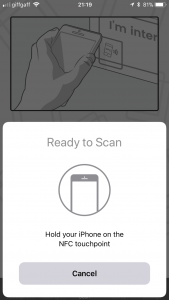 3. Tap an NFC tag
Apple has finally extended its support for near field communication (NFC) beyond Apple Pay. It's not enough for those who wanted full reading/writing capability, but we're quite happy about it. You'll need an app, so download ours and start seeking out NFC tags to interact with – you'll be surprised where you might find them.
4. Have fun with screenshots
The process of taking a screenshot in iOS 11 hasn't changed (press the home and power buttons simultaneously), but what happens next has. You now get a little thumbnail that can be tapped to bring up an editing app where you can crop, annotate, share/save, etc. It's quite a handy addition for those who make heavy use of the screenshot function.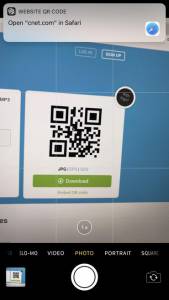 5. Scan a QR code
No, you haven't been transported back to 1998, Apple has finally built a QR code reader into the iOS Camera app. Again, we're pretty pleased about this, although not necessarily because we're going to see QR codes on everything. Rather, because we might finally see some good examples of how they can be useful for users by short-circuiting the link from real world objects to mobile-optimised content, services, and payments.
6. Play with AR
Judging by Apple's own announcements, Augmented Reality (AR) has been a big thing for them in this release. The new ARKit provided to developers should see some very cool apps coming out, and no doubt a whole load more that will leave you asking yourself "why?"
7. Visit the App Store
The App Store in iOS 11 has had a major overhaul, feeling more like a magazine than a list of apps that encourage you to waste money, time, or both. It's obviously a big part of Apple's strategy, as they have also removed apps completely from the desktop version of iTunes, meaning that the only way you can now download and purchase apps is via the App Store on your phone. Clever them.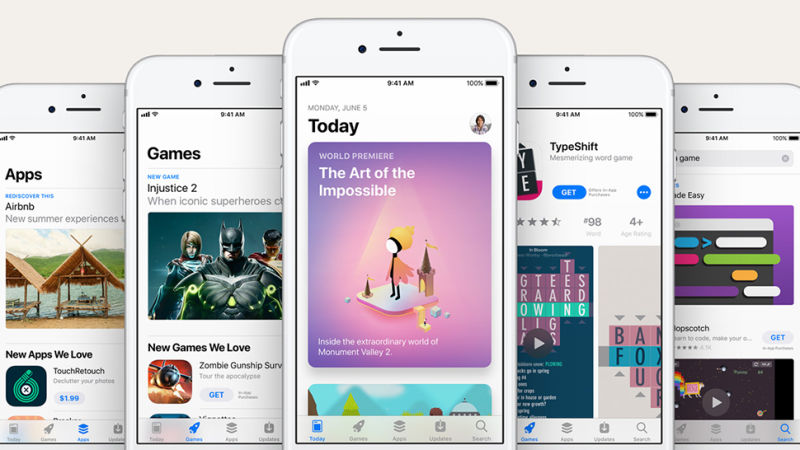 8. Record your screen
We've been using this feature a lot for demo videos. From the Control Centre, it's now really easy to record the iPhone's screen. Simply hit the record button, wait for the 3-second countdown, then do whatever you want recording. When you need to stop, just tap the title bar that has turned red, and the video is saved to Photos. Open it up, trim and save, and you've got a ready-made screen cam that you can annoy all your friends with.