Five QR code readers you never knew you had
From iOS version 11, the iPhone camera can automatically detect and interpret QR codes (we've already written about this at length). For some people, however, upgrading to the latest greatest version of their phone's operating system is neither a priority nor a possibility (iOS 11 can only be installed on 64-bit devices, which rules out the iPhone 5, iPhone 5c, and iPad 4).
But the chances are that you have a QR reader already installed. If you're using the Facebook, Google Chrome, Pinterest, Shazam, or Twitter apps, you can scan a QR code quickly and easily. Here's how.
Switch to the settings view (the rightmost icon at the bottom of the screen) and look for the "QR Code" link. Check that you're in scanner mode and simply position the QR code within the frame.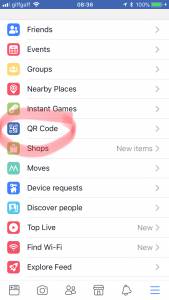 Tap into Chrome's search box and you'll see a scanner icon above the keyboard which opens a QR code scanner. Position the QR code in the frame and Chrome will transferthe data into the search bar. Tap "Go" to be transferred to the URL. If your phone supports 3D Touch, you can also force press the Chrome icon to bring up a "Scan QR Code" option.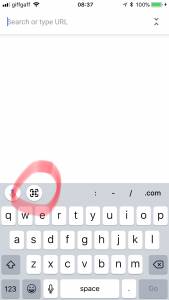 The Pinterest Lens automatically detects QR codes. Simply open the Pinterest camera and position the QR code within the circle. NB. Pinterest seems less able to deal with smaller QR codes than some of the other apps. You can also access the Pinterest Lens quickly via 3D Touch.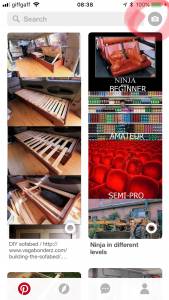 Although designed to detect music, Shazam has a visual option. Simply tap on the camera icon within the app, position a QR code in the frame, and the app will detect it and perform any actions without further input. For 3D Touch phones, force press the Shazam icon to access the visual option quickly.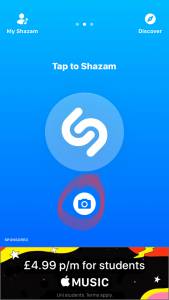 Twitter's QR code reader is probably the most difficult to spot out of all these options. Simply tap on the profile image (top left) and you'll see a QR code icon down at the bottom towards the right. Tap this and you'll see a QR code for your profile, but swipe right or tap the icon bottom right to switch to camera view. Position the QR code in the frame and a message will pop up confirming the action. 3D Touch users can get there much more quickly, with a force press on the home screen icon.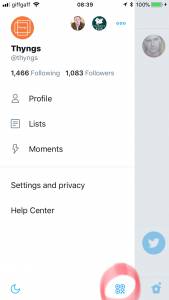 So there you have it: five apps that you've probably already got installed that have QR reading capability built into them. Next time someone asks you whether you have a QR code reader, you know the answer.
(Of course, if you want the most elegant QR code scanner which also has NFC scanning (iPhone 7 and newer) and lots of other goodies built in, take a look at our Tap & Scan app.