Thinking creatively about contactless fundraising in 2021
Head of Charity at Thyngs unlocks the key to success for fundraising in 2021
Laura-Fox-Newby, Head of Charity at Thyngs has revealed the secret to fundraising and it's all about being open to innovation, no matter what size charity you are. She explains how charities can entwine their physical fundraising assets with a combination of digital experiences to better engage donors. 
"Interactive features can be a great way for you to showcase new videos and present a way to donate, at the same time."
To create, manage and track the physical fundraising world, an all-in-one platform is advised. Laura talks of a cashless platform that has been built for anyone to use, including those with no specialist skills. 
It's opened up the unique opportunity for charities of any size to innovate, without the cost of design and development. 
Ready-made digital templates, granular data reports and the freedom to transform anything has enabled endless possibilities for charities to fundraise in new ways, and within budget. 
The charity specialist shares her portfolio of ideas and clients like Macmillan and the RAF Museum who have increased ROI and conversion rates even in lockdown.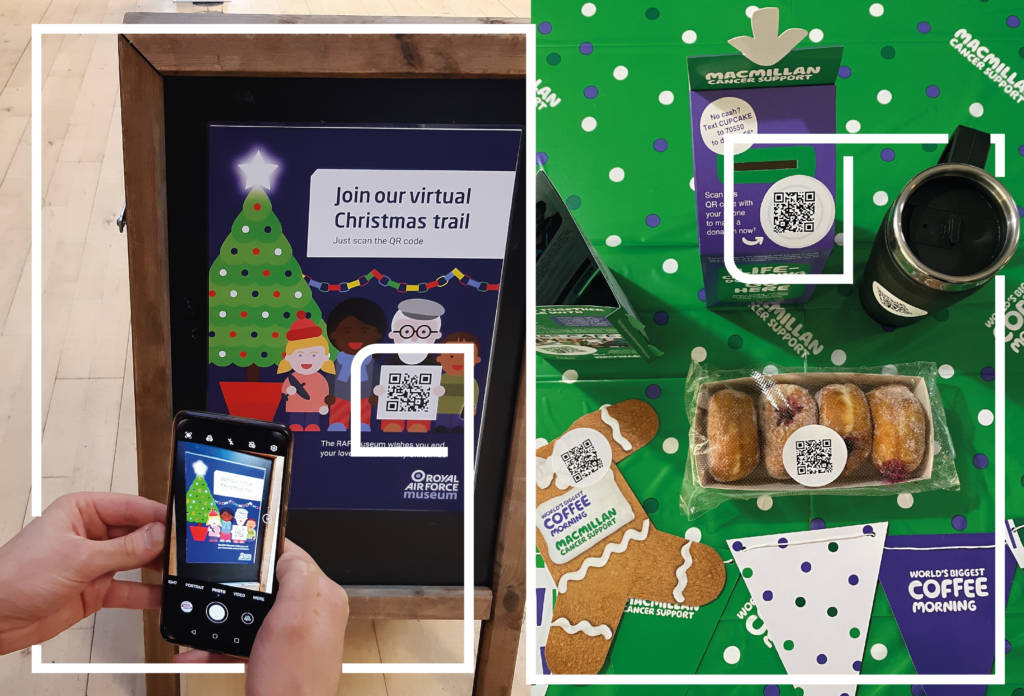 Take a glimpse into the 12 contactless ways charities can get creative to maximise revenue streams, increase support and reach new audiences online. 
Interactive corporate Zoom backgrounds 

Engaging social media campaigns 

Online auctions or virtual adoptions 

Stand out email signatures 

Tappable merchandise 

Interactive flyers 

Fun selfie campaigns 

Family fun collective trails 

Virtual fundraising events 

Online coffee mornings 

Innovative thank you cards 

Donation stickers
Read the article here and get in touch to discuss how contactless fundraising could be integrated into your charity.