Festival of Kindness Combats Holiday Hunger
Social Bite's Festival of Kindness is a beacon of hope this year with its aim to provide essentials to people experiencing poverty and homelessness in the UK. Social Bite, a charity with a mission to end homelessness, partnered with Mitchells & Butlers venues in Scotland to fund Christmas meals and food packs for vulnerable people over the winter.
The initiative
Guests at participating restaurants and bars across Scotland will have the opportunity to donate this December using Thyngs technology. There are 4,000 NFC and QR code cards that link to the Festival of Kindness, allowing people to donate what they want with just their smartphone. The restaurant bill at Miller & Carter Steakhouse will include a special tap-and-go card that lets a guest make a quick and secure donation to Social Bite.
With the Thyngs platform, the donation experience is quick and easy and makes a difference in someone's life, potentially funding someone's night off the street or a Christmas meal for a family on hard times.
Founder Josh Littlejohn explains the importance of the campaign, and how people can get involved.
Aiming to help as many as possible
Social bite aims to provide 250,000 meals and essentials to people across the UK experiencing food poverty or homelessness. Additional goals include providing emergency shelter and support for rough sleepers during and after Christmas. Any extra funds raised will go towards helping people find employment and stable living situations.
Earlier this year when the pandemic hit, the charity closed its eat-in locations and dedicated itself fully to creating a food delivery surface. They are determined to continue supporting the people who need it most this winter.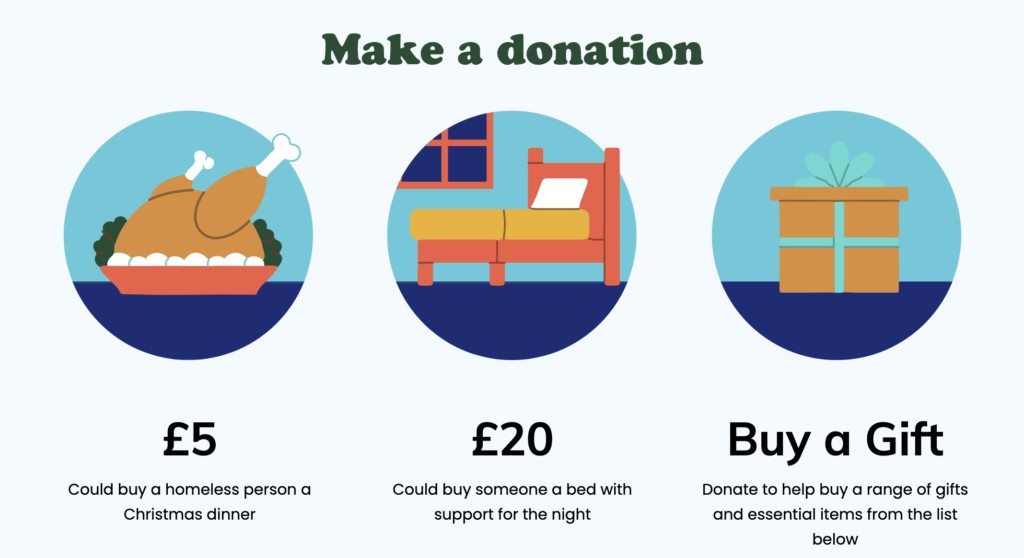 Getting the community involved
Since the start of the pandemic in mid-March, Social Bite was able to distribute 813,000 food packs and essential items, and it hopes to pass the 1 million mark with Festival of Kindness. Its network of charities and community groups will be working tirelessly to ensure the delivery of food, warm clothes, toys for children, and devices for connectivity such as laptops and mobile phones. There will also be two giant "Trees of Kindness" installed in Edinburgh and Glasgow under which people can donate gifts.
You can support the campaign remotely by sharing their story, or viewing the list of donation items that will make a difference to someone's Christmas. If you live in Scotland, keep an eye out for the Social Bite QR codes!