Thyngs FAQs – CEO answers Seedrs | Part 4
Good morning, Neil Garner here from Thyngs.
Another day, another 2 questions
If you'd prefer to view this content in its original form, check out the video from our YouTube channel here 
https://youtube.com/watch?v=CDrllqFmtwY
Q: "What obstacles do you face in taking your solutions into Europe and worldwide?"
The great thing is we're already operating worldwide.
When we did this program for Movember last year, it was actually launched in UK, US, Canada and Australia.
We've now got a subsidiary in Australia run by a great guy Jamie down there. And we've got traction with ANZ Bank – one of the largest banks in Australia – who did this years Daffodil Day with us.
Mobile payments are global
Our technology in terms of payments works off the card rails – anywhere worldwide that accepts Apple pay or card payments, we can deploy our solutions into payments.
We've also been collaborating with Nuapay on Pudsey the Bear, which is basically an ability to tap your phone and donate via your own banking app.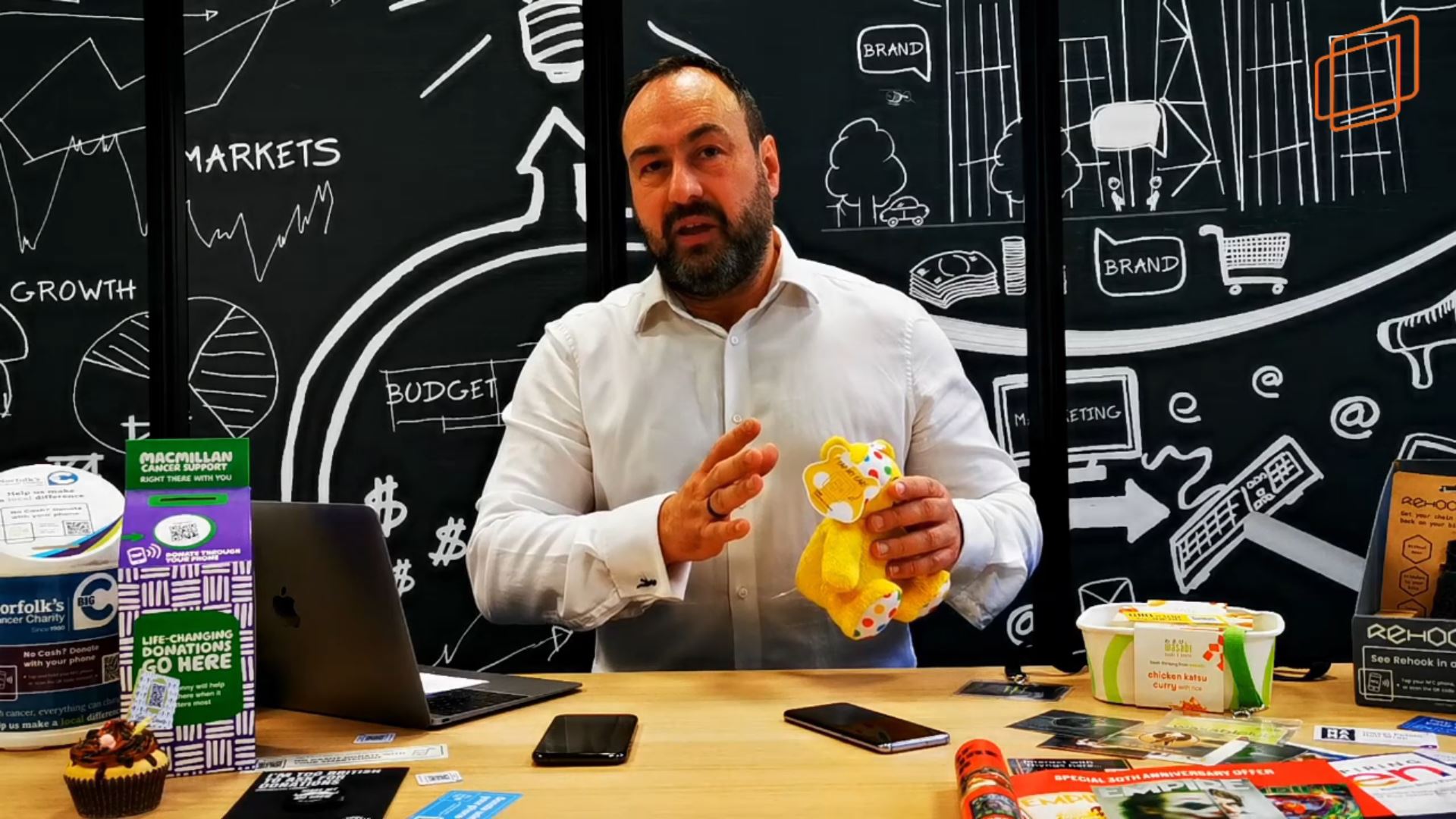 That's not using a credit or debit card, it is literally using the same bank app that's already on your phone.
You just tap your phone on the tag and pay by bank app. That opens more and more opportunities in anywhere where there's banking.
To reiterate how this works;
Grab your phone
Tap the sweet spot to Pudsey's ear tag
Up pops a little notification
Tap to load
And then we can donate
Watch Pudsey in action, here.
Q: "The term 'thyngs' confuses me. Can you explain and give me a few examples of different 'thyngs'?"
I guess that is a really good one because we deliberately picked the name Thyngs to have a bit of a play on words and be deliberately provocative because our approach is that anything physical can become a thyng when we apply our technology.
It's as simple as putting something like a little sticker onto it.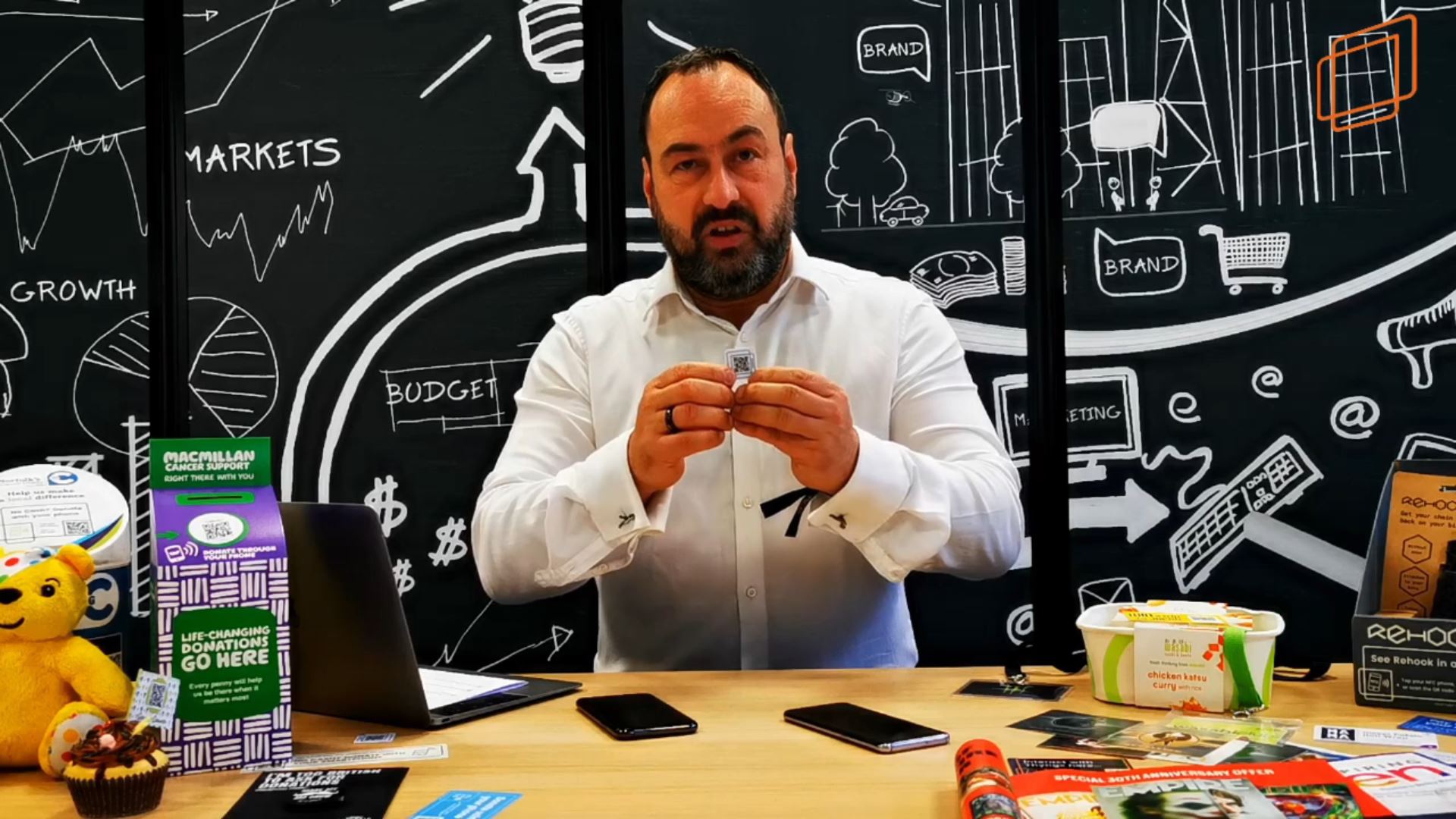 It could be this wristband, or it could be a temporary tattoo or something similar.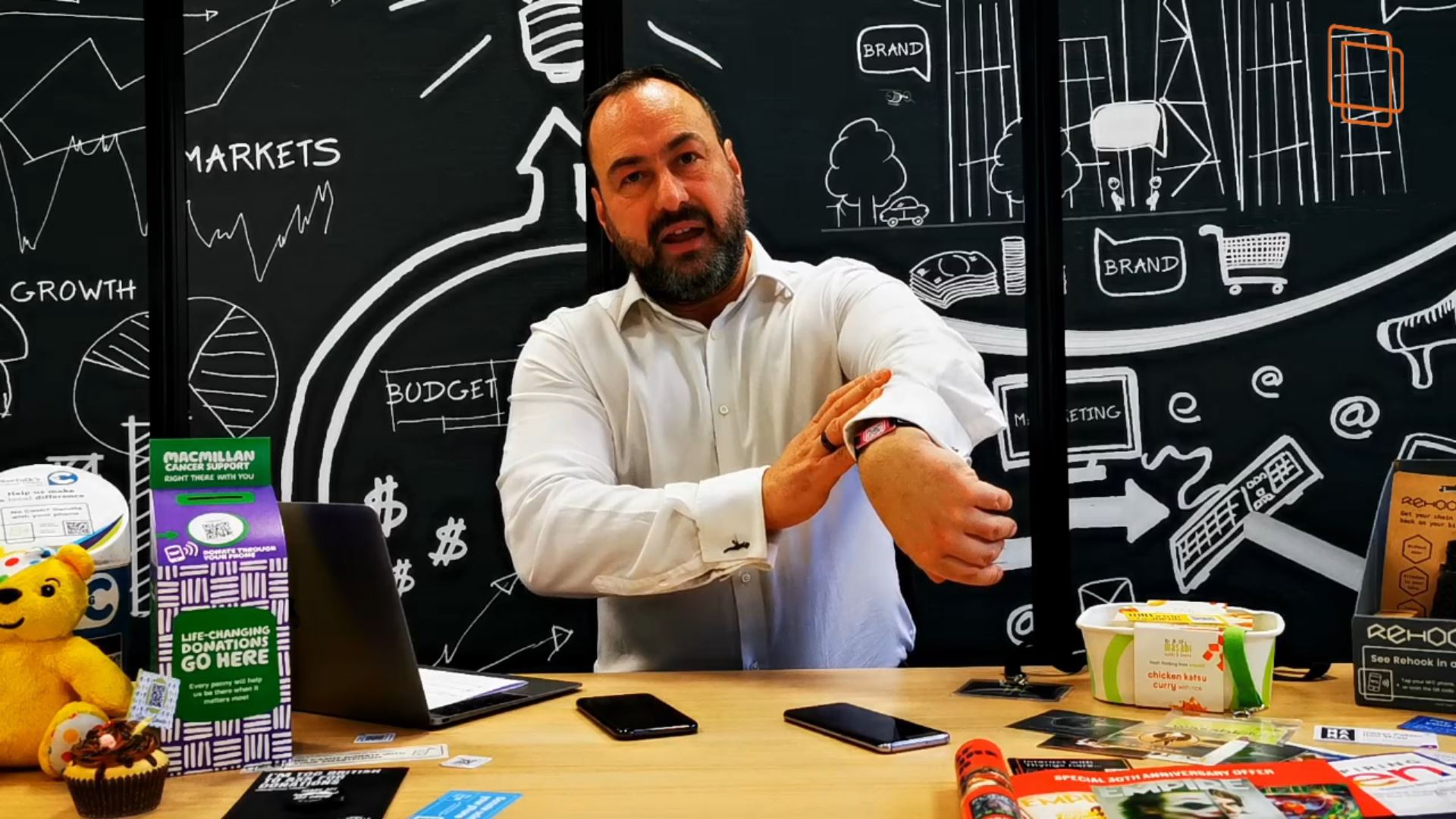 A 'thyng' means a physical item with Thyngs technlogy. The whole principle is that once we've enabled a physical item ?? it then becomes a thyng.
What we mean when we say 'thyng' is that we're including a little NFC chip that's programmed to our platform. It's all got unique IDs; it's uniquely referenced so we can track it.
Any smartphone can engage with 'thyngs'
Anything we produce has got that combination of a unique QR code for scanning with the camera, an NFC chip for tapping with the phone and a little URL for very old phones so everyone can actually still engage the same experiences.
That's what we call a thyng.
It's anything you see here and many more things.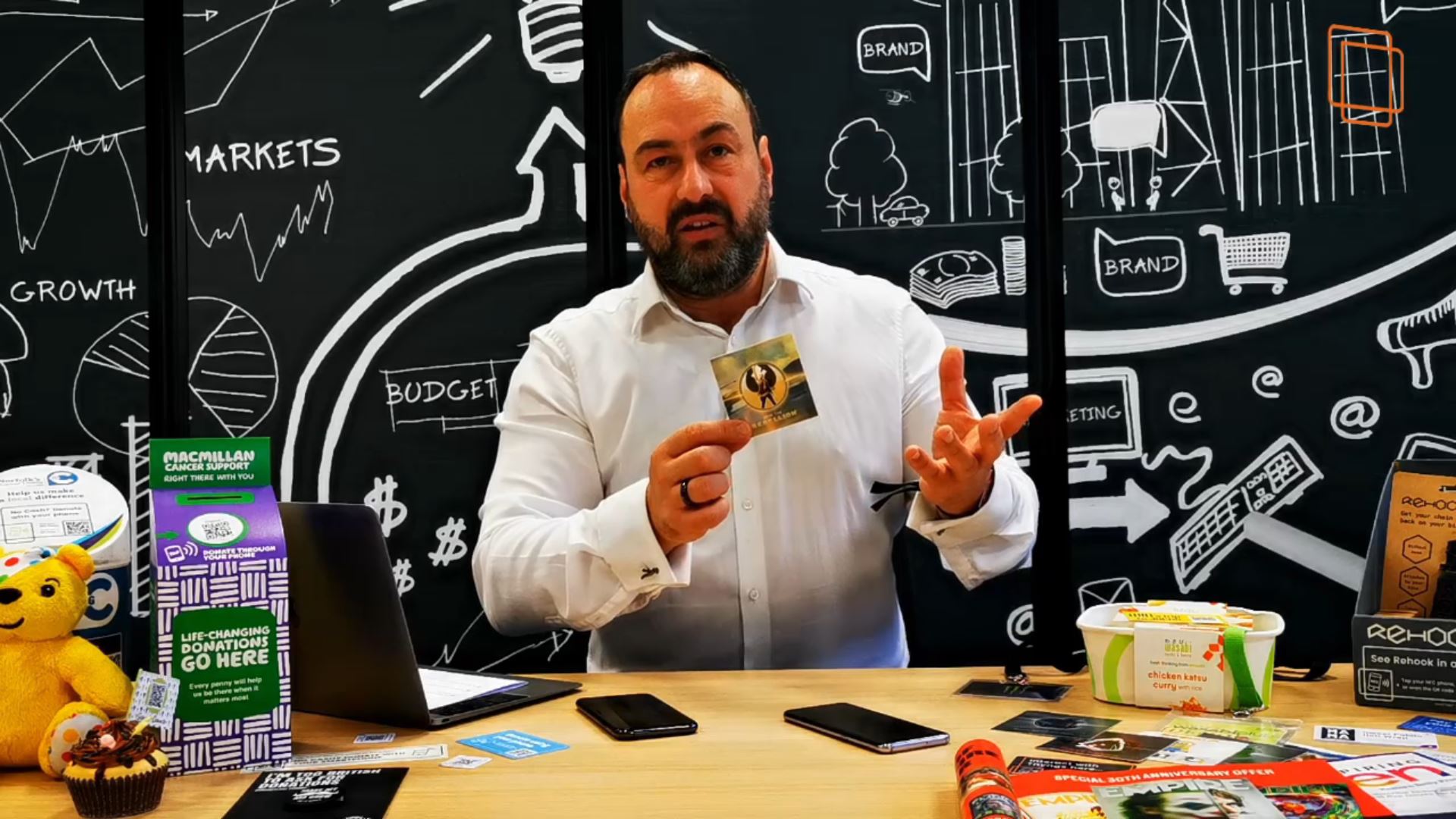 Anything can be a 'thyng'
The principle of what we're doing is that anything printed, can become a thyng, and therefore we can interact with it very easily just via your smartphone.
Thank you for your time. I'm happy to answer any more questions.
From all of us here at Thyngs, a huge thank you to all those investors who have already invested in Thyngs. Join the party. Come on board. We'd love to have your investment.
Thank you