LAST CHANCE! Be part of Thyngs final funding campaign
96% funding already achieved within 24 hours on Seedrs
We're incredibly pleased to announce that we went live with our latest crowdfunding campaign on Seedrs yesterday, and within 24 hours we were already over 90% funded, and now 96%! ? Click here for Thyngs on Seedrs and join the journey!
Thyngs has had a massively exciting journey over the last few years, and in that time it has been a privilege to work with some brilliant global brands and leading industry partners such as Wasabi, MacMillan, Movember, Royal British Legion, Monster Energy and ANZ Bank.

Wasabi's on-pack promotion case study with Thyngs shows how they helped Wasabi achieve almost 40,000 opt-ins from 120,000 packs with competition entries in a 3 month-long project in UK Sainsbury's stores – read more – This is not the first successful project by Wasabi and Thyngs – Wasabi's Thyngs Loyalty Scheme is beyond impressive – read more– with currently over 70,000 loyalty customers, proving 3,000 new loyalty sign-ups a week and a 263% increase of new users since July 2019. Only 3 months!
Charity has also been one big boom this year. We have over 500 charities  using their Thyngs-Donation material, re-sold as an option by Charity collection box manufacturers like
Angal
, and we released our largest charity project yet (120K interactive collection boxes across the UK) for
Macmillan's Biggest Coffee Morning
–
watch what happened
. What's best is these charities are seeing an amazing 500%+ ROI because of the cost-effective cashless upgrade! 
We can't wait to talk more about what we have next!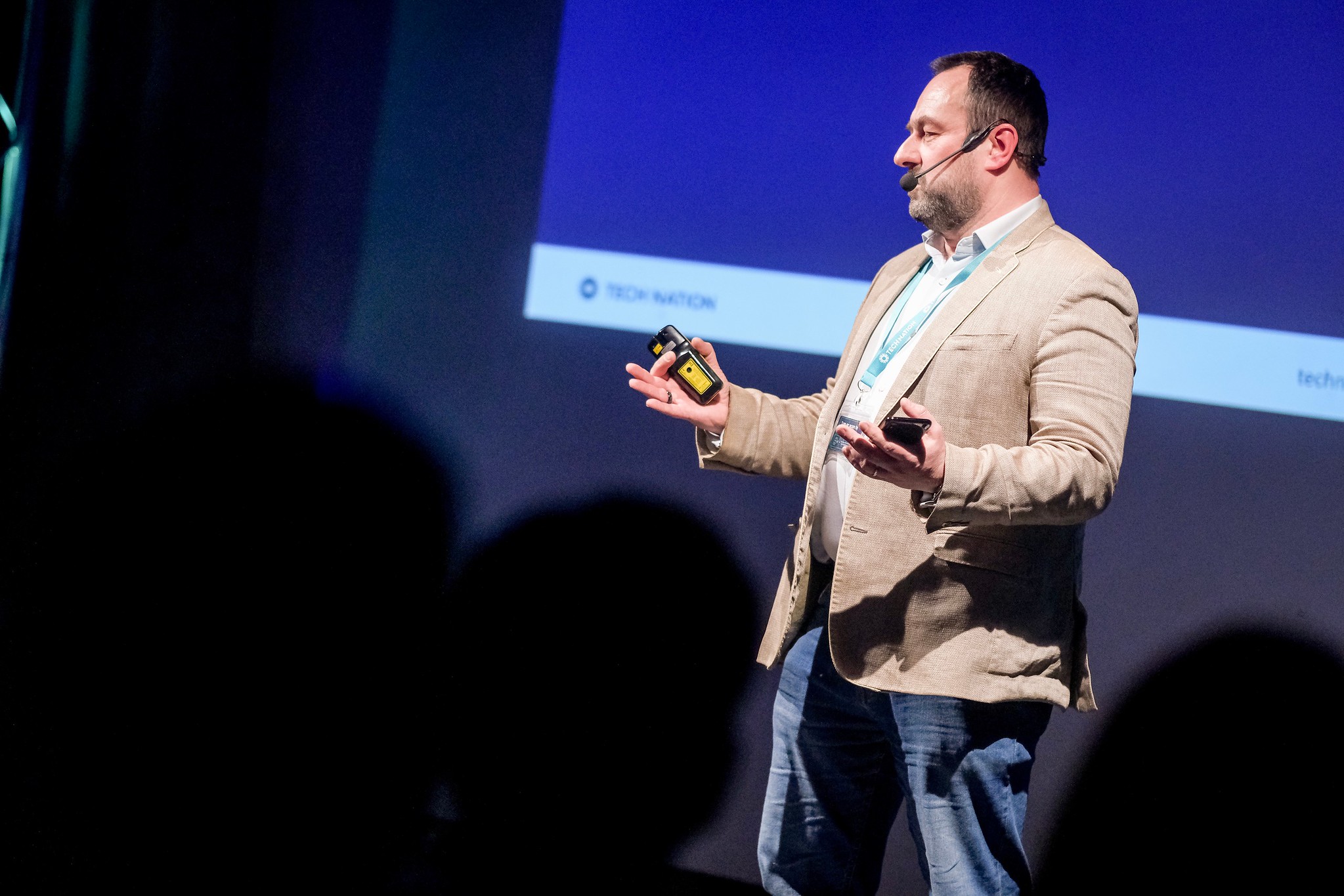 In addition, we have also built a fantastic team that has helped us get recognised as 'Rising stars' of the tech and Fintech scene by some pretty significant players such as TechNation. Check out my 3-min pitch from the TechNation rising stars competition which led us onto being a Rising Star Finalist of 2019.
In September Thyngs was also selected by PWC for its rising stars programme which has already led to early engagement with a number of excellent VCs ahead of our Series A plans. In fact, after focused training and advice sessions within the cohort, we were the final 5 chosen for the PWC final where we get a huge opportunity to pitch in front of high profile investors next week. We were absolutely honoured to have been chosen by the judges and further proves the strength in what we are doing.
Before these conversations develop further, we are giving a final opportunity to our supporters, friends and new investors to be part of the next phase of our journey who will help us push Thyngs up into the next level of growth.
Here's just a reminder of some of our key investment USPs:
• Thyngs needs no App or Expensive Payment hardware to work
• Our simple, secure and unique 3 tap payment process works in a similar way to Apple Pay
• Existing on-line dashboard, tracks real-time data on consumer interaction and ROI
• We have excellent case studies to share with proven brands like Wasabi, MacMillan, Movember, British Legion, Monster Energy and ANZ Bank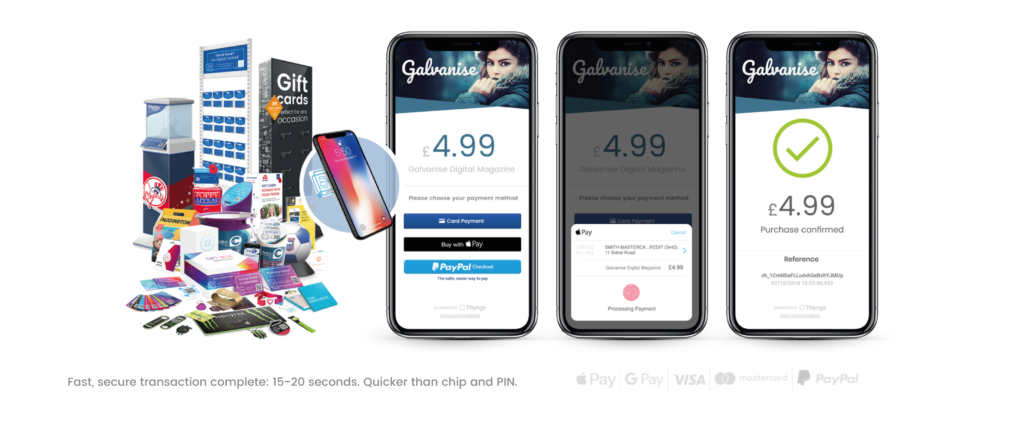 Please share this blog and/or Seedrs link for Thyngs around and help super-charge Thyngs' momentum with investment!
So, you don't know any investors directly? It's ok – the beauty of sharing the link on social media and between your contacts is that you never know who might come across it.
Thank you!
Neil and Thyngs