Newcastle Dog & Cat Shelter sees website donations skyrocket
In March 2021, Newcastle Dog & Cat shelter partnered with Thyngs to optimise the cashless fundraising platform for a multitude of donor acquisition projects, including virtual events and website donations. By increasing their cashless revenue streams using the digital platform, the animal charity surpassed a 1400% ROI in just over one month. 
Their new way to donate online has also considerably 
Increased overall donations 

Increased Gift Aid submission
"Before Thyngs, collecting online donations was a manual process and very form-heavy.  It was causing headaches for both our team and donors. We're a very small team so we needed something that would save us time and energy. The Thyngs Platform has dramatically decreased our admin work and we're seeing donor acquisition surpass our average figures. Our supporters can now donate in seconds, and all donation data and Gift Aid reports are ready to go. Thyngs was the most sensible option for creative control too; we could customise the digital process and give the donation page the strong branding our donors are confident in."
– Beth Codling, Relationship Manager at Newcastle Dog & Cat Shelter
The challenge: Engaging an online audience and reducing internal workload
In 2020 Covid-19 disrupted the shelter's usual routine for donations, pet adoption and in-person fundraising events. Shelter animals still need full-time care and supplies regardless of lockdowns, so donations for upkeep were crucial. 
As well as this, most donations processed weren't going further with Gift Aid because it wasn't an easy option for donors. The supporter would have to approach the charity with specific intent. This also added to the manual work involved to organise the finances. 
To reach supporters and adoptees at-home, online donations, virtual events, and social media engagement were instrumental in driving community support. The charity needed a solution that would 
Reduce internal workload 

Solve Gift Aid pain points 

Increase online revenue streams 

Enable virtual events 

Expand brand awareness

Increase pet adoptions
How the animal shelter is increasing support and average donations by 24% and rising 
The charity customised the donation template on the platform and enabled a quick, secure and easy payment process that remained on brand. The landing page communicates their mission, presents 4 flexible donation buttons, and provides links to all social media platforms. 
Using a secure Thyngs link, the mobile-first donation experience was enabled on the website and now takes one-off donations in 3 simple steps. Gift Aid can also be processed at the end of the experience and takes mere seconds to sumit. 
On the platform the charity can track donations, conversions, Gift Aid and more in real-time. This includes ready-made reports for finance teams and HMRC requirements. All fundraising data is automatically allocated on the platform which has reduced admin workload and eliminated form-fills.  
Website donations also allowed the shelter to host a virtual pet show. With proof of a donation receipt, participants took part in a Virtual Pet Show. The hassle-free process meant that more people were inclined to engage in the activity.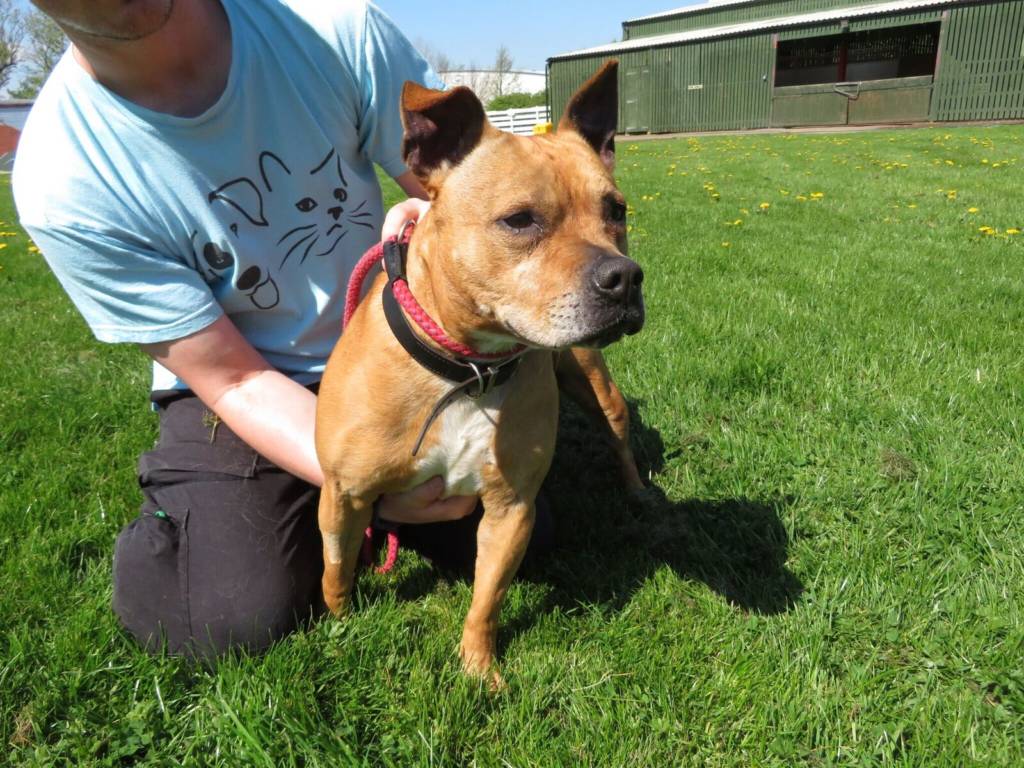 Online donations have, and will continue to be, a very practical and simple way for people to support the charity. Alongside the website donations, collection buckets are also re-emerging with a Thyngs makeover. The buckets, now enabled with QR codes and NFC, are also trackable via the platform.
Donations on the rise: £3,067 

Gift Aid: 52% 

Average donation: £38

Conversion rate: 33%