Thyngs in Sydney | Cutting-edge customer loyalty and worldwide awareness of Patrón
We have one seriously compelling ? project coming to life over in Sydney, Australia! On behalf of Patrón and Bacardi Martini Australia, their agency, The Round Table, called upon Beyond Intent and their partnership with Thyngs to craft an unforgettable digital experience to promote the versatility of Patrón across 4 key venues in Sydney from 30.10.19 to 16.02.20
Our goal?
To deliver an all-in-one product that promotes customer loyalty, captures competition entry, boosts consumer engagement and retrieves live data.
Piece of cake… or rather, shot of tequila!
Who are Patrón?
Patrón is a multi-billion dollar brand & world top ultra-premium tequila business, now owned by Bacardi, who "produce more than 3 million cases of distilled spirits annually that is enjoyed around the world."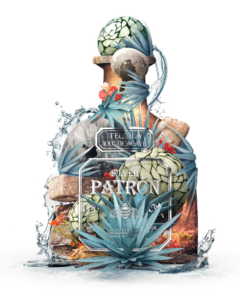 What's the premise?
Patrón is setting up a 16-week showcase called the Art of Patrón Precinct pairing a host of imaginative ways to enjoy their tequila with unique cocktail, culinary and visual experiences, compelling competitions, a pop-up bar in collaboration with the Museum of Contemporary Art, Australia, and premium authentic brand-led experiences.
The showcase is spread across 4 main venues within a 10-minute walk and in the famed vicinity of the Sydney Opera House.
While this is certainly a tequila paradise, by crafting their cocktails to appeal and showcase its versatility to whisky, gin and vodka lovers too; The Art of Patrón Precinct is primed for tremendous traffic and success.
So what's Thyngs' solution?
Patrón's need was simple; collecting consumer data, spreading awareness and managing the event's exciting competition – the Patrón Passport, an opportunity to claim a Tequila Patrón Cocktail Mug and the chance to win a $2,000 AUD Dining Experience at Bar Patrón! With the creation of some premium branded QR code coasters with Thyngs' solution, we've effortlessly delivered on their multi-faceted demands.
These eye-catching coasters are embedded with a unique QR code connected to a Thyngs-powered digital loyalty experience.
When a consumer scans the QR for the first time, they're directed to a short sign-up form and, after completion, their 1st loyalty stamp can be redeemed on the screen.
As the Patrón Passport competition requires a stamp collection at all 4 of the event's venues, engagement figures are sure to skyrocket from the outset!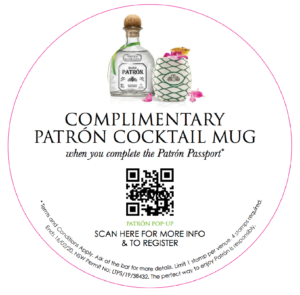 When my client asked me to come up with an innovative and tech-savvy way of managing the loyalty and engagement for a really exciting activation they were going to do, I knew there was only one technology to consider, Thyngs. I am so happy with not only the ease, speed and functioning of the offering but it is exactly as I had imagined it would be and so much more!

Brett Levy, Beyond Intent MD
How do I claim and win?
Uncover what is great about Patrón Tequila this summer.
Take a stroll from The Rocks to the Circular Quay and follow the pub trail, all within a 10-minute walk (how considerate!).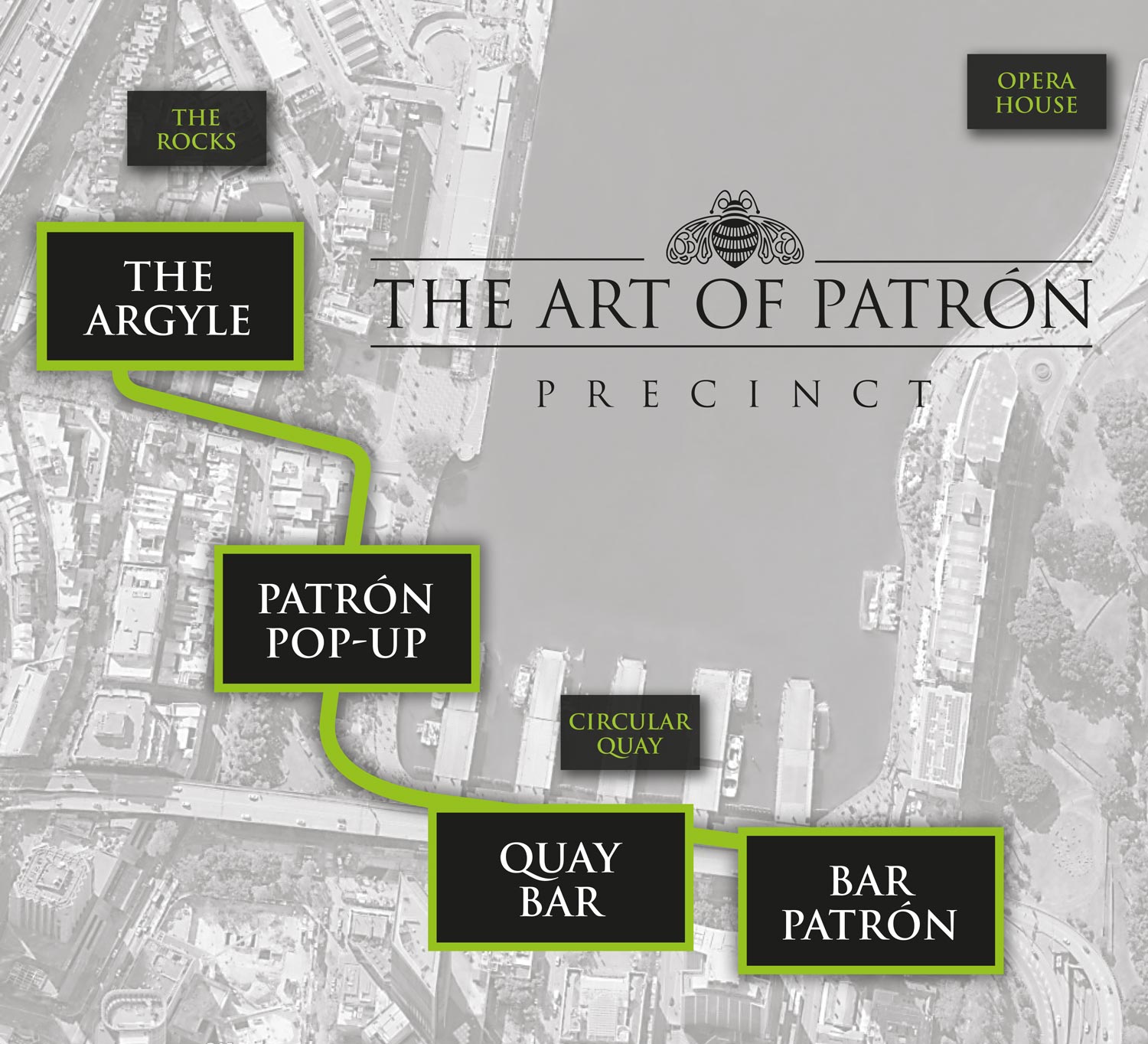 Each bar has a different coaster to collect.
All you need to do to grab yours is purchase an Art of Patrón Cocktail from now until 16th February 2020.
Remember – each coaster has a unique QR code, and each bar has a different selection of Thyngs-enhanced coasters. Only after you've bought a drink at Patrón Pop Up, Bar Patrón, The Argyle and Quay Bar will you be entered into the draw to win the $2,000 Dining Experience and with 4 stamps, you can claim your very own Limited Edition Patrón Cocktail Mug.
This epic experience is open for entrants until February 2020, so there's no need to go all out in one sitting… unless you want to, of course!
But please, drink responsibly.
What happens after collecting all the coasters?
Once you've snagged 4 stamps on your Thyngs-powered loyalty record, you'll receive an email confirming how awesome you are. Show the email to the staff at the Patrón Pop Up bar at the Museum of Contemporary Art, Australia and claim a complimentary Patrón Cocktail Mug as a reward for completing the passport.
As for the grand prize – you're automatically entered into the draw the moment you collect your final coaster stamp.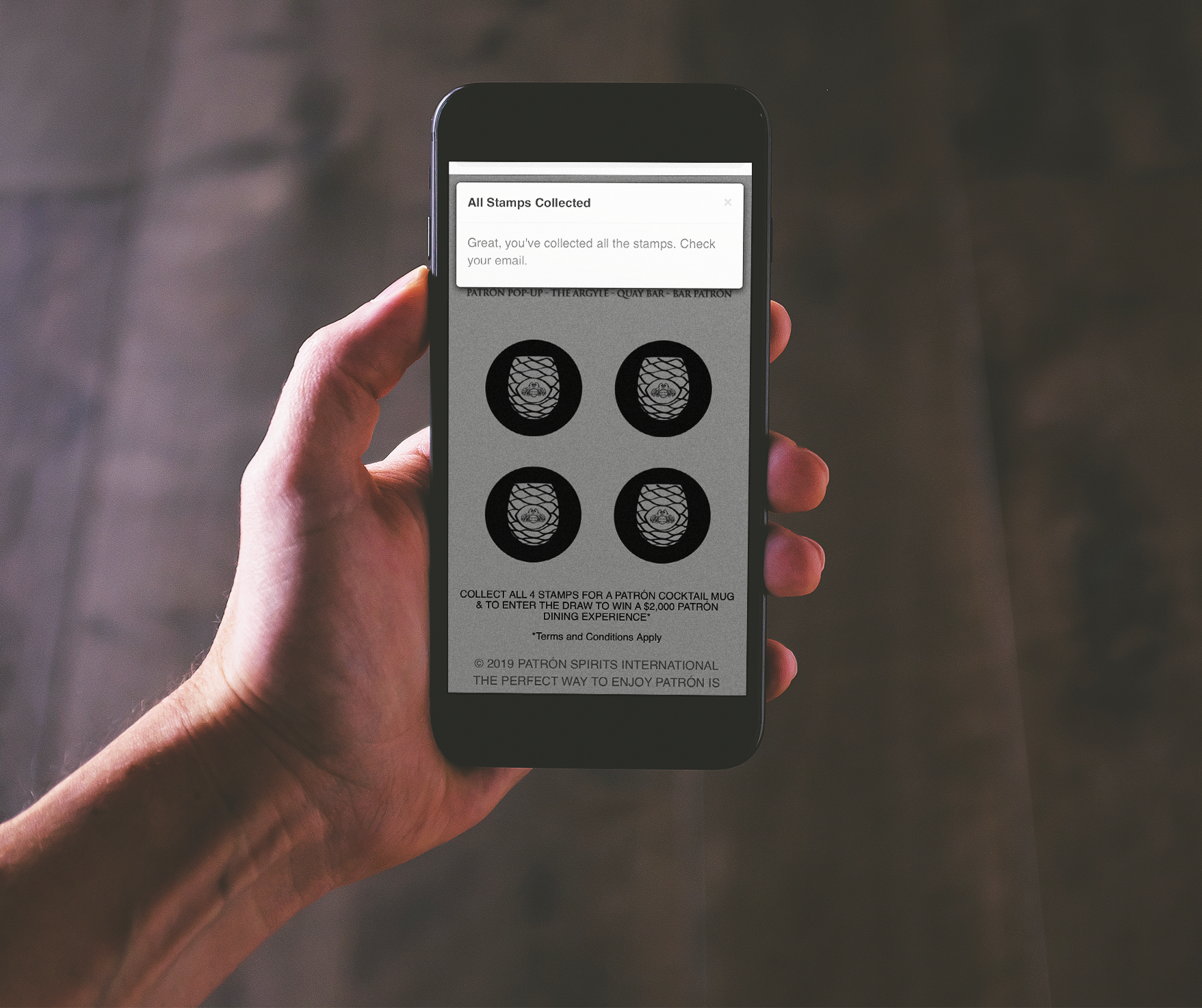 How do I scan a QR code?
It couldn't be simpler.
iPhone users – your phone or iPad has a built-in QR reader as part of the camera.
Load your camera app and align the QR code with the middle of the screen. When a message asks if you want to load the content, tap it to load the digital experience behind the QR code.
Android users – you can use your native camera app if your phone operates on Android v9 or higher, otherwise you'll need an app able to scan QR codes.
Hundreds of daily apps like Twitter or Pinterest have the ability, or there are plenty of free QR reading apps available. Load your QR reader, align the QR in the frame and tap the pop-up to see the content.
It's a privilege creating digital engagement for such a beautiful brand like Patron. People are now starting to realise that they can scan / tap objects using their phone to start digital experiences. Thanks to our friends at Beyond Intent and Round Table for bringing this opportunity to us

Jamie Conyngham, MD Asia at Thyngs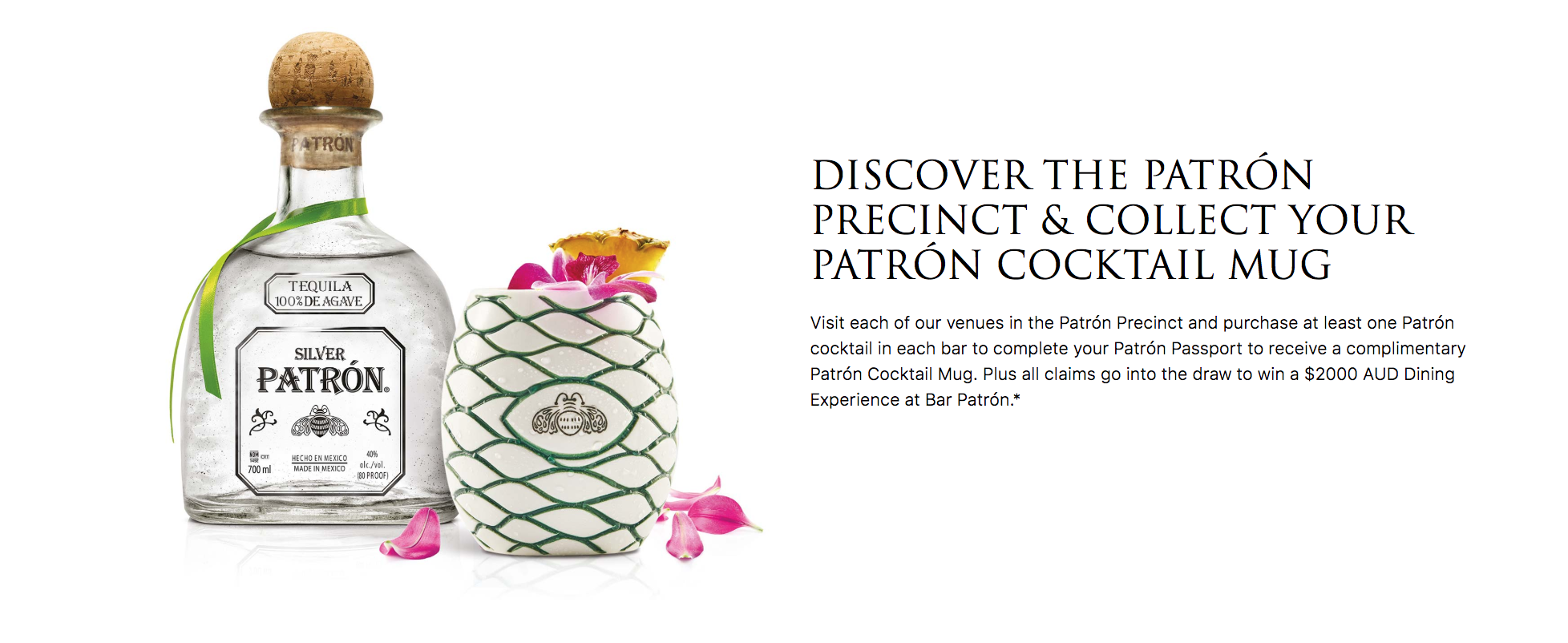 For any more information, go to https://Patrónau.com
| Thyngs is a technology platform that enables brands to transform their existing physical marketing assets into instant payment points… all via consumer smartphones without the need for any App. Charities, Retailers, Publishers and Event organisers use Thyngs to re-invigorate their existing real-world marketing activities to better engage with their customers via unique digital insights. The Thyngs platform aggregrates quick, secure payment methods including Apple Pay, Google Pay, PayPal and mobile-optimised card payment for fast '3 Tap' payments. |