Thyngs links off-the-shelf and custom hardware that supports tap, scan, and nearby technologies to a secure, cloud-based system that provides configuration, content management, real-time analytics – and more.
Our clients and partners can create, deploy and manage proximity-based services easily, without the cost of building and maintaining their own infrastructure.
Brands and businesses
Run large-scale proximity marketing campaigns that raise awareness, engage audiences, and drive action across multiple markets, without any specialist skills of expertise.
Agencies
Enhance your clients' out-of-home marketing campaigns with a powerful, proven platform that provides real-time interaction and conversion data.
Developers/Start-ups
Create and test proximity-based apps and services on top of a platform that scales with your ambitions.
Partners
Integrate our platform into your products and services to create new revenue streams and gain a competitive edge.
A complete ecosystem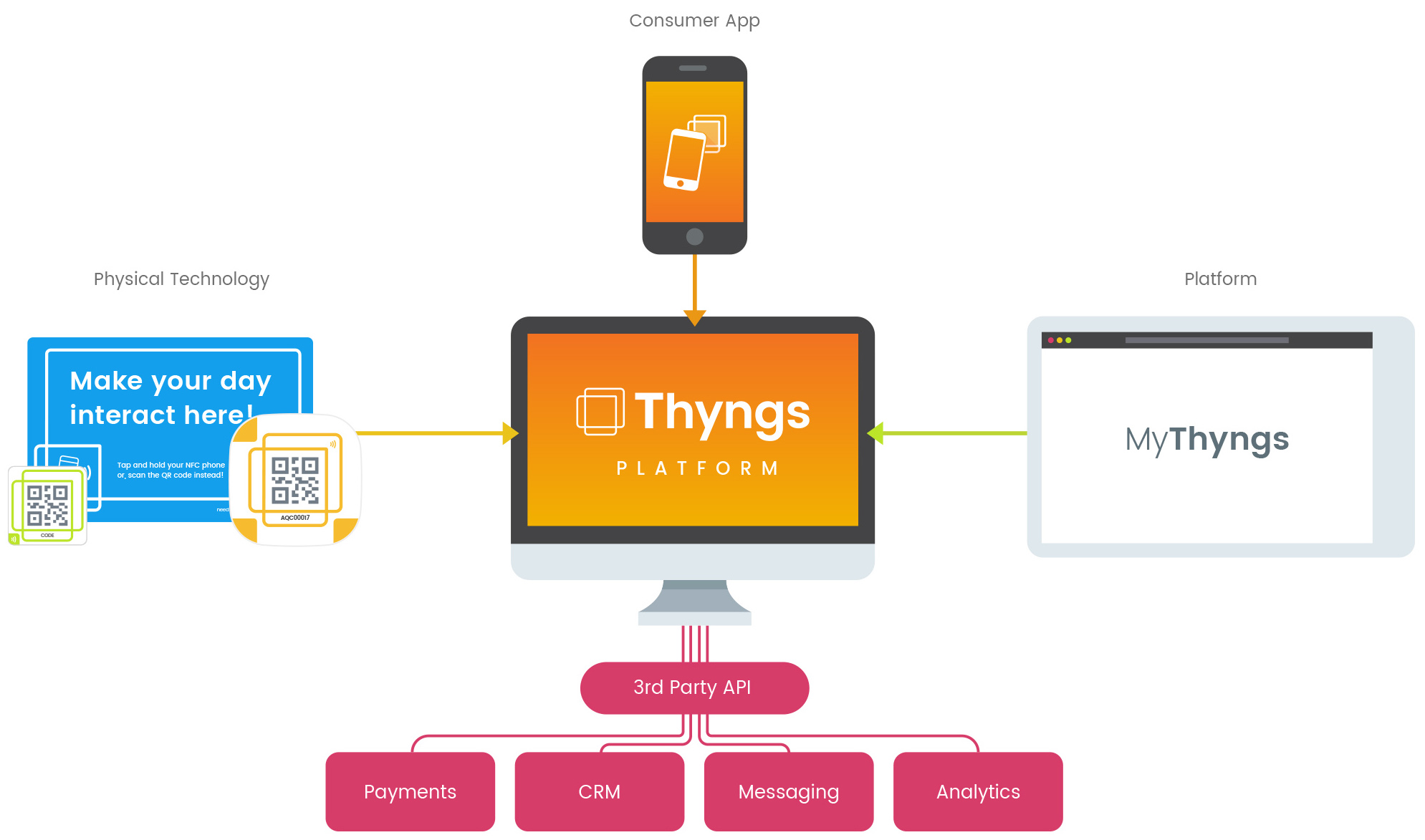 Key features
Off-the-shelf and custom hardware
Web management
Free Android and iOS consumer app
Batch configuration and deployment tools
Real-time interaction data
Ready-to-use mobile templates
URL redirection
Payment processing support

Bluetooth beacon messaging and tracking
QR code and short URL creation
In-app messaging
API, webhooks and mobile SDK
Platform customisation
Get started
Buy a development kit and start testing your idea
Or talk to us about your requirements