In return we provide extensive partner sales and marketing support, and a generous share of the hardware and software revenue generated. We operate a three-tier partner structure suitable for:
Manufacturers looking for a proven way to make physical products 'smart' using NFC technology
Developers wanting to create new solutions or services for their customers
Marketing agencies working with global brands on integrated online/offline campaigns
Conference and event management companies looking to streamline delegate operations
Supply chain partners in the entertainment and retail sectors
Sales agents and resellers
A complete partner ecosystem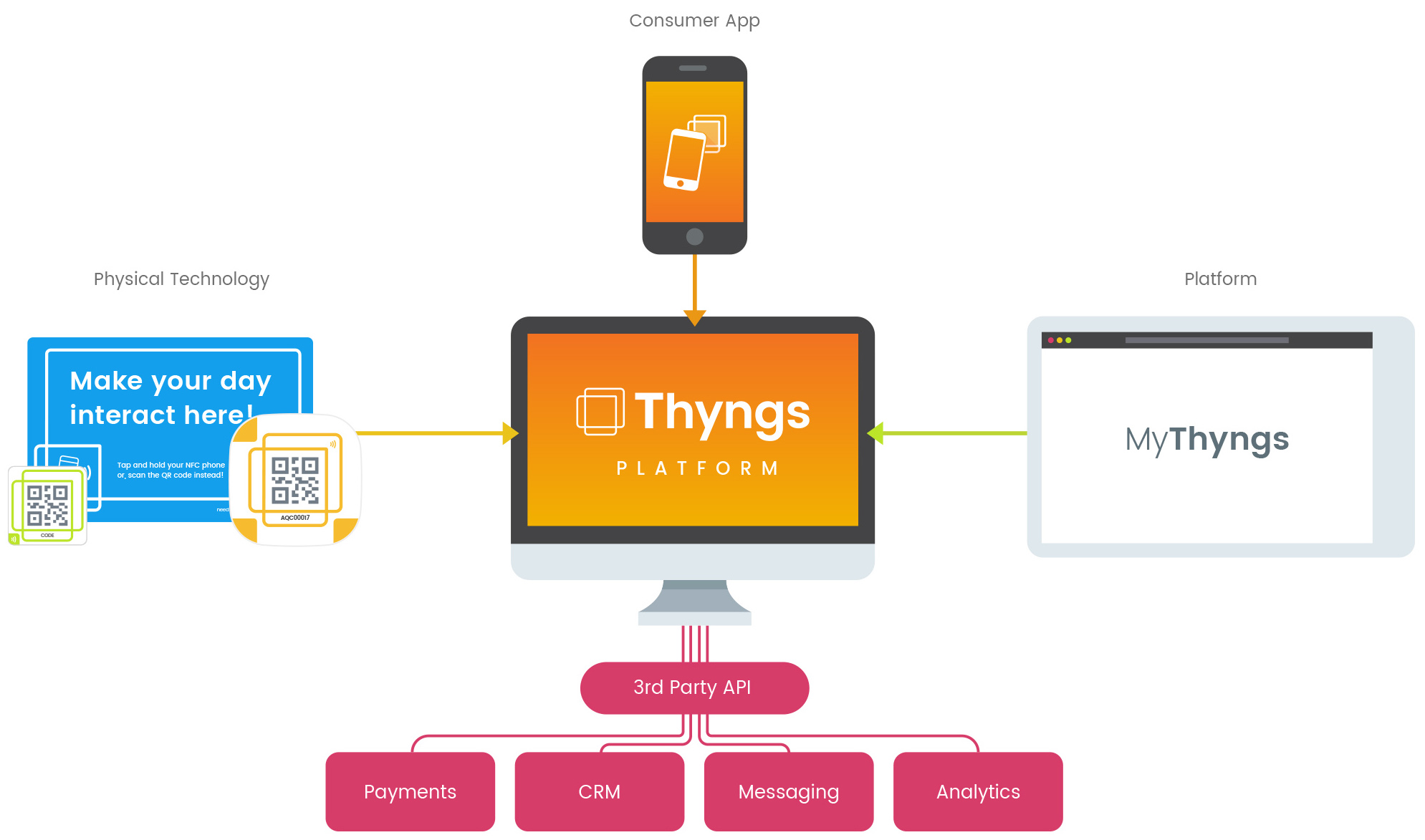 Current partners
We already partner with several leading manufacturers, distributors, and resellers across the world.

Angal Ltd
The UK's leading supplier of charity collection boxes incorporates our cashless donation solution into their products and labels.

PayPal
Thyngs is an official PayPal shopping cart partner, providing simple to use, quick to deploy and easy to manage integration for offline payments and donations.

Worldpay
Thyngs' payment solutions integrate directly with Worldpay, a global leader in payments processing technology.

Devicescape
Devicescape collaborates with Thyngs on integrated WiFi, beacon and touchpoint campaigns for the movie and entertainment sectors.

Stripe
Thyngs integrates closely with Stripe to provide quick, simple and cost-effective cashless payments and donations from physical objects.

Cellotape Smart Products
Cellotape provides NFC-powered tattoos and wearables integrated into the Thyngs management and reporting platform.

NFC Products
NFC Products supplies our customers with 'smart' products configured to work with our platform.

ZipNFC
ZipNFC supplies our clients and partners with a variety of NFC-enabled products, configured for use via our platform.