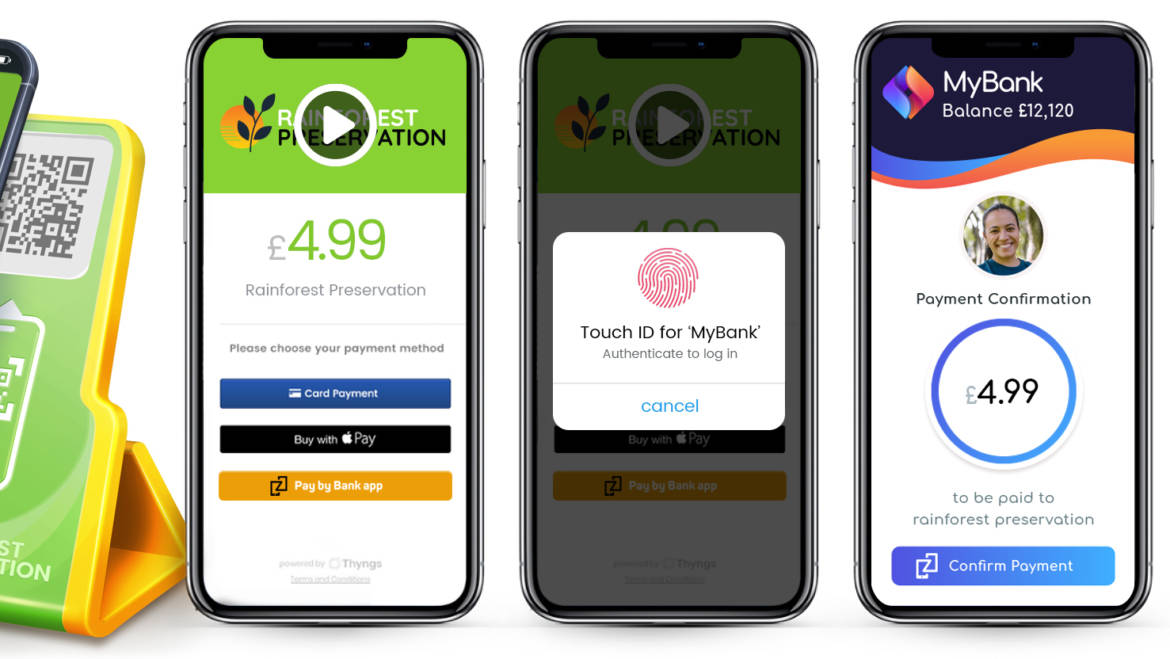 Mastercard has launched a next generation Pay by Bank app (PbBa) service which makes instant bank transfers completely frictionless for consumers and businesses.
The new payment infrastructure eliminates the headache of entering card payment details and passwords at checkout, and relies on the existing security provided by Banks and Mastercard.
It's designed to:
Simplify online checkout – removing all friction
Process instant payments – near real-time money movement and easier cash flow management
Use the security of the consumer's trusted bank – no liability
Put consumers in more control – visible bank balances updated immediately
Work out-the-box – no additional app download required for consumers

---
Thyngs involvement
We are working with Mastercard so that we can implement the app into our acquirer offering, so that charities can come onboard and present supporters with another secure way to pay using their trusted banking app.
"Global iPhone users that activated Apple Pay grew by more than 65 million people in 2020, alongside a worldwide increase of contactless payments in the wake of the pandemic.

At Thyngs we're seeing a growing 33% of all transactions come through via Apple Pay because it's quick and convenient, but card payments are still the majority.

The payment patterns we've monitored closely for 10+ years, combined with the wide adoption of banking apps this year, gives us absolute confidence that the time is right to implement this option for our customers," said Neil Garner, the CEO and Founder of Thyngs.
We're always innovating to make all physical-digital experiences as seamless as possible. This next generation technology will increase the payment conversions and retention rates of our charity and business customers.
"I'm looking forward to seeing the difference PbBa will make to the payment conversions and retention rates of our customers and particularly charities – whose services are still overwhelmed since the pandemic," continued Neil.
Thyngs are very excited about this announcement and PbBa is already live with banks like Barclays and HSBC – with First Direct and NatWest launching soon.