Thyngs links off-the-shelf and custom hardware that supports tap, scan, and nearby technologies to a secure, cloud-based system that provides configuration, content management, real-time analytics – and more.
Our clients and partners can create, deploy and manage proximity-based services easily, without the cost of building and maintaining their own infrastructure.
Brands and businesses
Run large-scale proximity marketing campaigns that raise awareness, engage audiences, and drive action across multiple markets, without any specialist skills of expertise.
Agencies
Enhance your clients' out-of-home marketing campaigns with a powerful, proven platform that provides real-time interaction and conversion data.
Developers/Start-ups
Create and test proximity-based apps and services on top of a platform that scales with your ambitions.
Partners
Integrate our platform into your products and services to create new revenue streams and gain a competitive edge.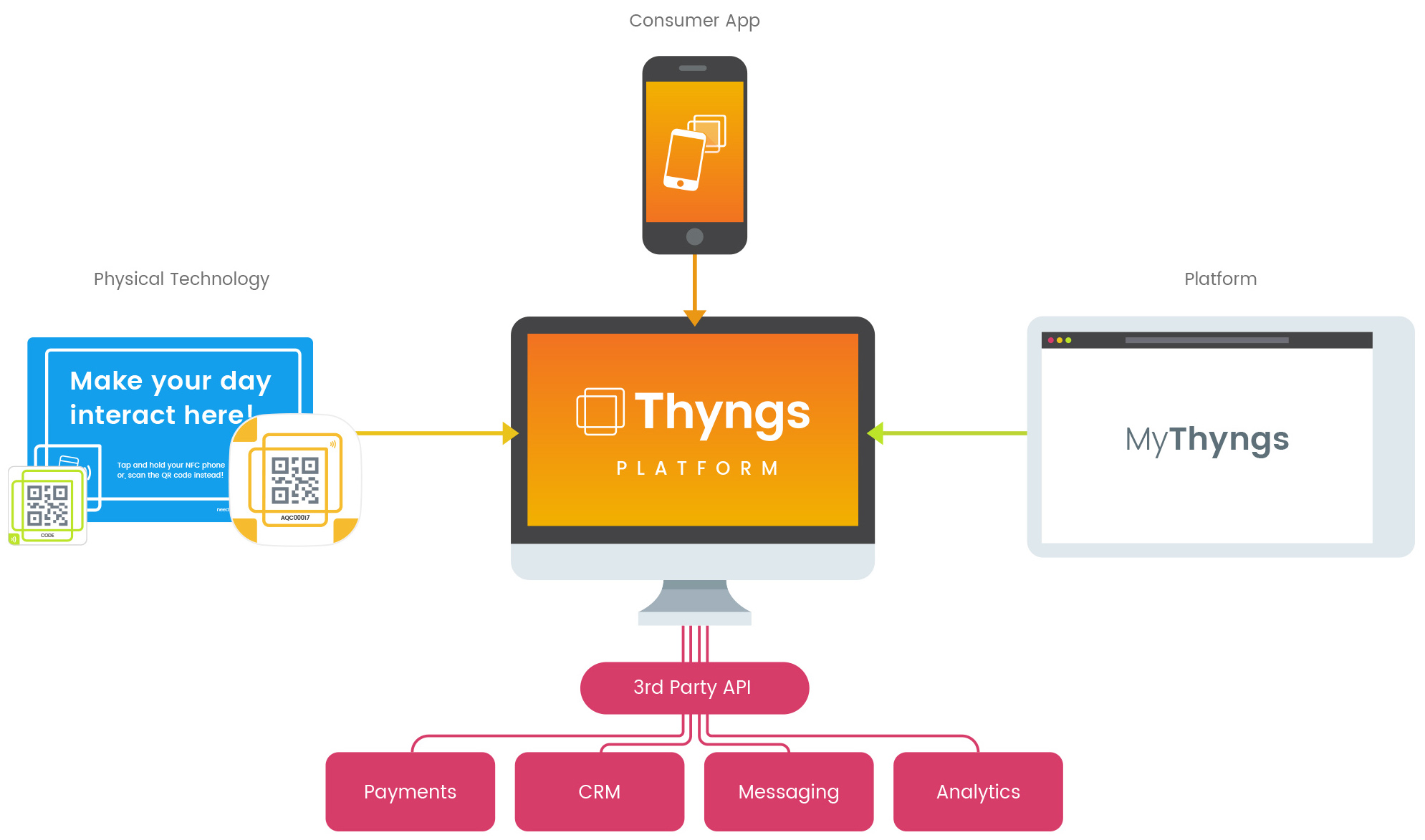 Key Features
Off-the-shelf and custom hardware
Web management
Free Android and iOS consumer app
Batch configuration and deployment tools
Real-time interaction data
Ready-to-use mobile templates
URL redirection
Payment processing support
Bluetooth beacon messaging and tracking
QR code and short URL creation
In-app messaging API, webhooks and mobile SDK
Platform customisation
Get In Touch
If you need any assistance with devices, prices or resources you can contact us and our team will help find a solution.