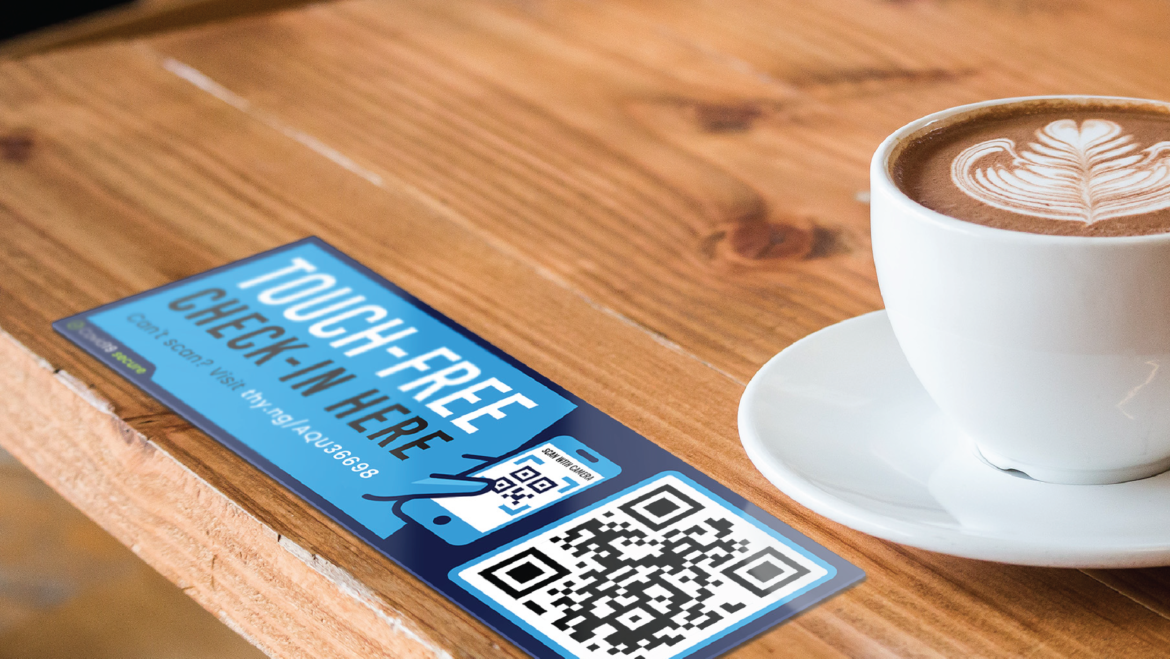 A GDPR Compliant, Stress-Free Platform to Effectively Check-in Customers
Software company 'Thyngs' to develop a secure, contact-free and GDPR compliant check-in solution for customers. Tested and trialled with Norwich Business Improvement District (Norwich BID), the solution is now available nationwide will allow hospitality businesses to digitally collect data about their customers, which will be shared with NHS Test and Trace should anyone test positive for Covid-19.
Officially launching today, the contact-free solution will enable any business struggling to keep on top of customer, staff and visitor records to collect and share GDPR compliant check-in information securely, and efficiently. On June 23, the UK government released new guidance for the hospitality and leisure industry. As part of their recommendations for safe opening practices, the guidance suggests that reopening businesses should keep a temporary record of customers, in order to support NHS Test and Trace.
Currently, the platform is used across the UK by multiple well-known businesses, including Wasabi, Macmillan and Conde Nast.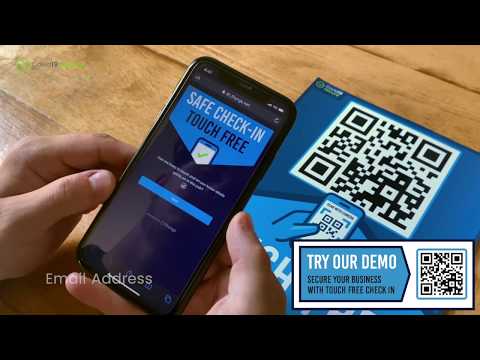 Dr Neil Garner, CEO at Thyngs said:

"Doing all that we can to help businesses and cities adapt to safer, touch-free ways of living is our number one priority. We are incredibly fortunate to have built a business with solutions that all operate in a digital moving, cashless, and covid-19 world – this has meant that our customers were quick to react to the pandemic and continue safe service.

Customer check-in requirements were announced by the Government at busy and somewhat manic time for the hospitality industry as they prepared to reopen, so there's still a huge amount of businesses using unreliable and last-minute techniques such as pen and paper to record important and vital data.

To be able to work with Norwich BID and deploy customer check-in across businesses here is key to keeping our city safe, businesses GDPR compliant, and the public comfortable as we move out of lockdown."
---
How it works:
Customers check-in on arrival, quick and securely. From a 1 metre distance, using either their camera function or QR app they scan a visual code and digitally submit their contact details. This process takes less than a minute.
After a visit, should a customer test positive for Covid-19, NHS Test and Trace will get in touch with the venue to advise a customer has tested positive.
The venue will then supply NHS Test and Trace with the customer data of anyone who was at the venue in the affected time period.
Using the venue data, NHS Test and Trace will contact customers to advise they may be at risk of catching the virus.
---
Benefits
Venue has a contactless way of collecting and holding customer GDPR compliant data securely.
With the exact data they need, NHS Test and Trace can track the virus as effectively as possible and contact customers who may be a risk.
Any business using the touch-free check-in also has the option to include a data opt-in button for marketing.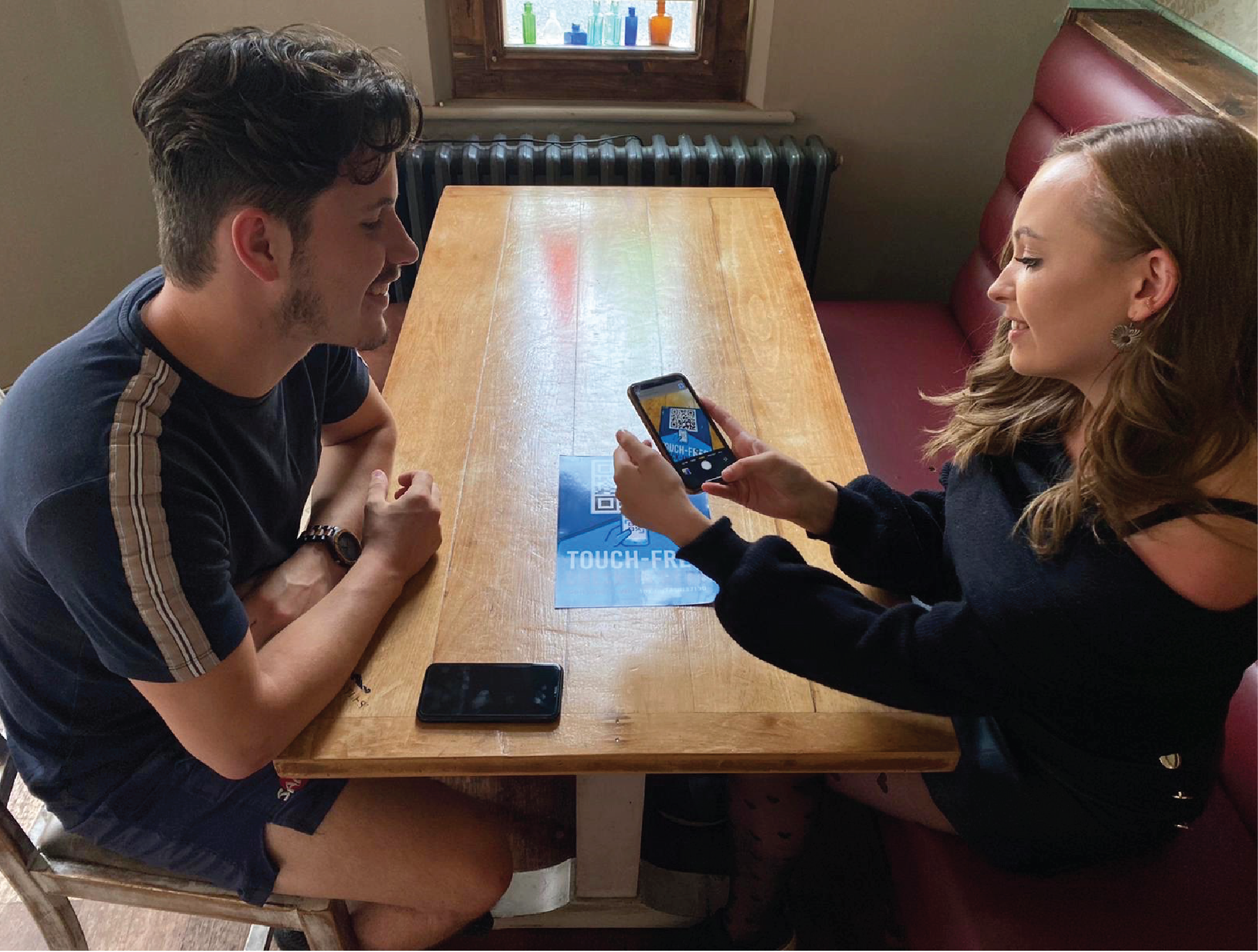 On the 4th July, Queen Street bar Mr Postles Apothecary, cocktails and dining in Norwich was the first business to roll out the system.
Hayley-Elizabeth Evans, Director Mr Postles Apothecary said:

"Being a local independent business ourselves we understand the importance of local support and always endeavour to support other local businesses. With this in mind, when Thyngs approached us with their check-in solution we thought if they tick all the boxes we would be more than happy to work with them.

Our two main concerns for using the platform was ensuring we were legally compliant whilst also having an easy and efficient way for our customers to check-in upon entering our cocktail bar and restaurant.

Thyngs took all this worry away by offering a hassle free system which did everything we needed, they even had an area on the platform homepage for us to add our "expected behaviour" for the customer to agree to before checking-in. This only took a couple of emails and calls to implement - the guys at Thyngs literally took care of all our needs.

Implementing this system removed a lot of stress for us upon reopening with all the new guidelines in place, but also allowed our customers to feel safe and looked after. Our opening weekend ran smoothly, and no one had any issues using the platform. I would therefore highly recommend Thyngs to other businesses requiring a track and trace system."
Chief Insp. Sonia Humphreys of Norfolk Constabulary said:

"We are supportive of measures that are being put in place to allow the safe collation of customer details at bars, restaurant and leisure venues. It provides everyone with the confidence that safety is being managed and reduces the risk of anti-social behaviour. We encourage everyone to use the city centre safely and follow the national guidelines for the NHS Test and Trace."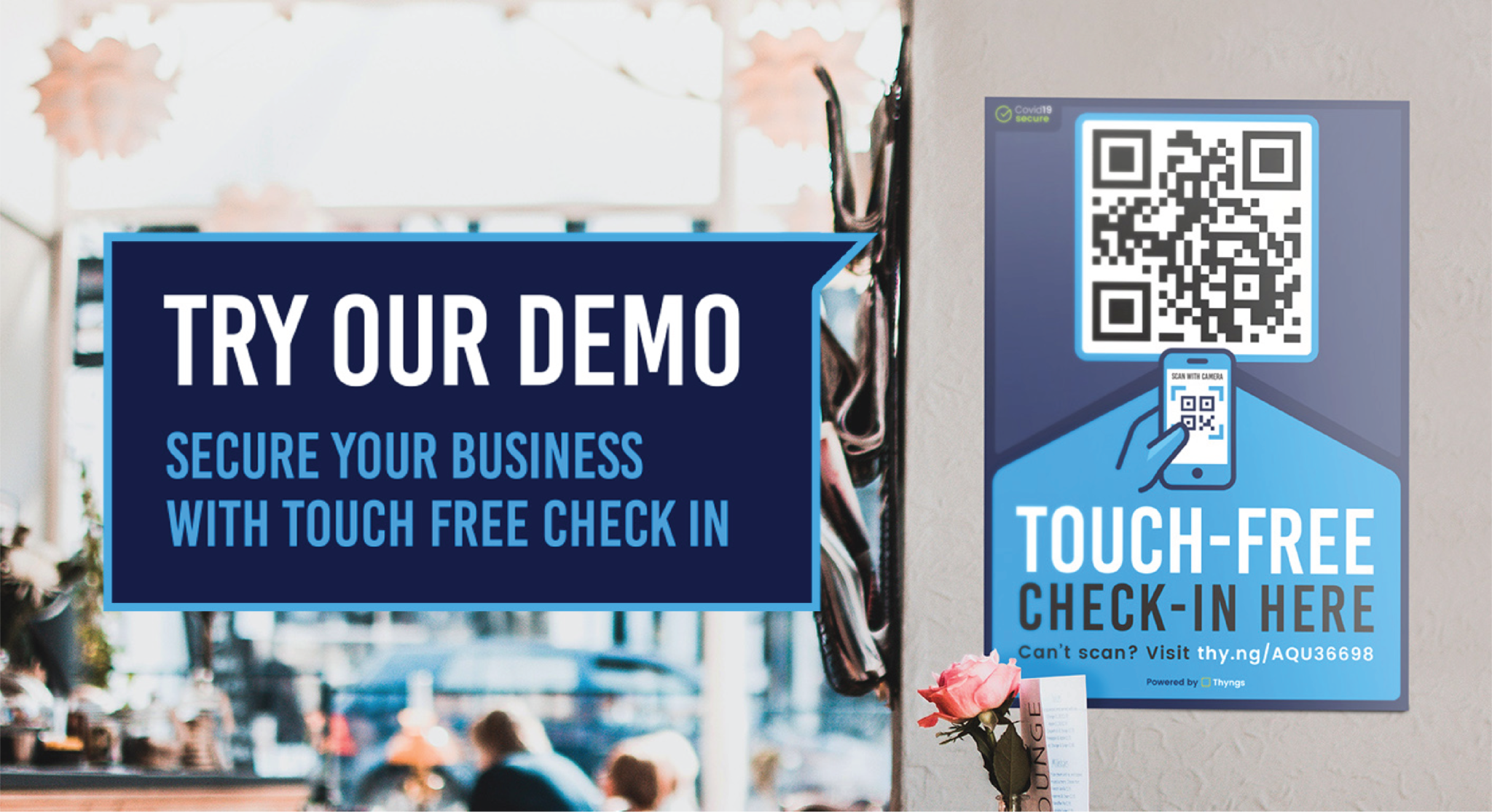 ---
How much does it cost?
Setup of the software is free and is between £10 - £30 per month (depending on the package and size of business) thereafter.