Transform your offline marketing and measure it digitally
It doesn't take much to turn an everyday, physical object into a thyng – it's as easy as putting a stycker on it! Interacting with a thyng is as simple as tapping, scanning or just passing it. You don't need to know anything about the technology to use or create a thyng. It's up to you to do your own thyng…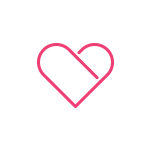 Donations or Payments
Similar to paying with contactless cards, people can tap your thyng to make a quick mobile payment. Charities can also collect gift aid to ensure they get the most from the donation.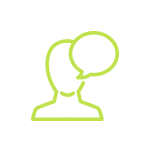 Connecting on social media
A memorable, real world interaction can help build your digital presence. Use your thyngs to make it even easier for customers to connect with you on social media. With just a tap or a scan, you can gain a follower.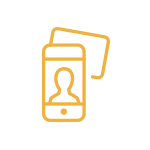 Networking and meet ups
Create thyngs-enabled business cards that are as smart as your business. Get all the benefits of face-to-face networking, then seamlessly share contacts to your smartphone from a smart business card, ID badge, or wristband.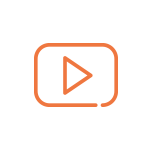 Memorable creative content
Use thyngs to create meaningful, memorable brand experiences, and make your business stand out from the crowd. Digital thyngs experiences can show images, play music or video, or create a unique experience tailored to time, location or previous interactions.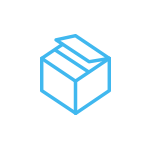 Games and treasure hunts
Create a fun interaction game or competition for your customers, based on visiting your locations or interacting with your thyngs. You could even create opportunities for an instant win or entry into a prize draw.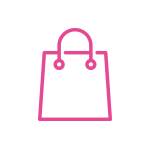 Retail & Customer Loyalty
Create new ways for customers to add thyngs to their wish list or even buy online. Use thyngs interactions in your physical store for a new digital loyalty card, or instantly provide relevant special offers and rewards.
The Thyngs Ecosystem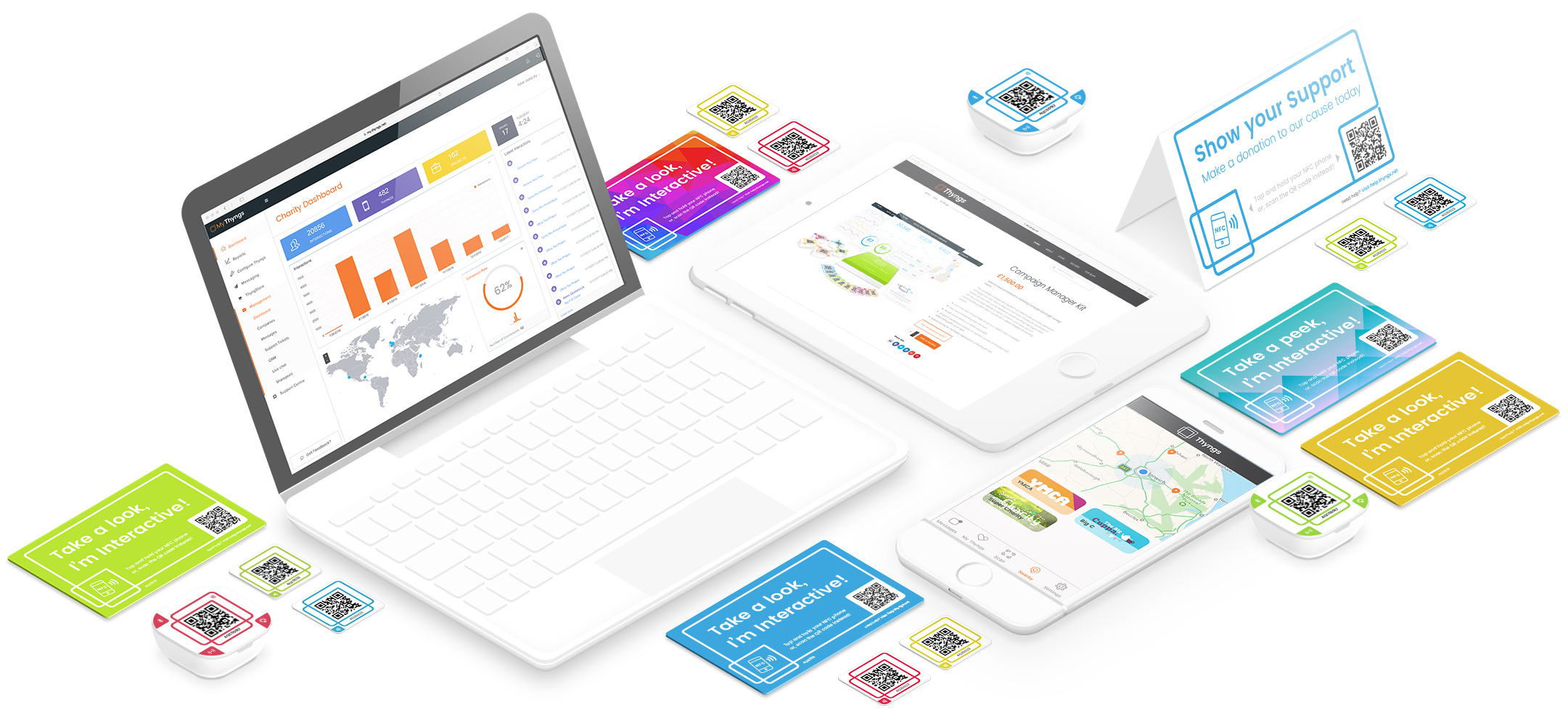 Thyngs Hardware
The latest proximity hardware and advanced marketing analytics without the cost of building an maintaining your own apps and infrastructure.
MyThyngs
Configure, manage and update your campaigns and events as they happen. Monitor ROI with real-time reporting and dashboards.
Thyngs Store
Reorder thyngs styckers, pyngers and kits. With MyThyngs platform you can begin setting up your event or campaign before your thyngs are delivered
Thyngs App
Enhance your users experience with follow up messaging, favourites and sharing. Discover nearby thyngs and scan QR and barcodes lightning fast.
Getting started with Thyngs is easy
Select the kit from Thyngs Store that best suits your needs. You can then access MyThyngs platform to set up your campaign or event.