Our Vision
We believe real world experiences will always be much more engaging, rewarding, and memorable than digital ones.
We aim to make real world experiences even better by quickly and easily connecting your interactions with physical objects to your digital mobile life.
Anyone should be able to easily turn an everyday object into a thing without needing any technology knowledge – we provide simple hardware and on-line software tools utilising the latest capabilities in smartphones.
So, whether you're a marketer, charity worker, venue owner, events manager or technology enthusiast, it's easy to use thyngs to create highly valuable experiences your audiences will remember.
Executive team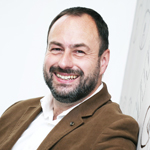 Dr Neil Garner
Founder & Chief Executive Officer
Before Thyngs, Neil was founder and CEO of Proxama plc [PROX], the global leader in Proximity Marketing. Proxama pioneered mobile proximity marketing and mobile contactless payments (now commonly known as Apple/Android Pay) for many global brands, which helped inspire his thinking behind Thyngs. As well as developing and leading the future of Thyngs, Neil is also co-founder of Norwich-based tech hub, Whitespace which is now also part of the Barclays Eagle Lab network. When he needs to unwind from all that tech, Neil enjoys spending time with his family in the beautiful Norfolk countryside, playing the guitar, and strategy games.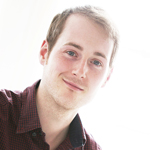 Wayne Taylor
Chief Technology Officer
Wayne is the brains behind the Thyngs tech: he keeps the team up to date with the latest tech and software developments. He also designs and builds the tech behind the Thyngs platform (with a little help from the rest of the team). His first software gig was building simulations for the UK and Italian MOD, before moving on to consultancy and games development. More recently, he founded the software products and team at Epos Now, and won Queens Award for Enterprise Innovation. His passions outside work include his VW camper-van, and being a dad.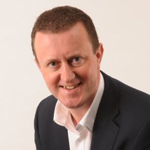 Chris Chapman
Chief Financial Officer
Chris manages the financial aspects for Thyngs on a part-time basis. Chris previously worked with Neil as CFO for Proxama, successfully raising funds and managing the financial backbone of the fast growing business. Chris, is also CEO of Numitas, managing a team of experienced FDs and CFOs providing financial consultancy to growth businesses across the UK. He is an NED or adviser to several technology ventures and on the board of The Cambridge Phenomenon. He is an avid F1 fan, an Ipswich Town season ticket holder and enjoys weekend time with his wife, 2 boys and an endless list of jobs in the garden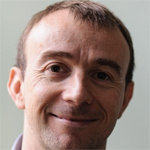 Oliver Steeley MBA
Chief Strategy Officer
Oliver has been at the forefront of innovation in banking and payments for over 20 years. Most recently Oliver was responsible for a number of strategic investments and partnerships at Visa Europe, where he played a key role in bringing Visa's Tokenisation services (that underpin ApplePay, AndroidPay etc.) to market in Europe. As an early pioneer of contactless payments and NFC Oliver has worked across the payments ecosystem to develop and launch numerous products and services in both retail and mass transit environments. Oliver lives with his family in Bedfordshire where he enjoys playing golf and planning his next fine dining experience.