About us |
Safe, touch-free, Covid-Secure commerce

We believe
in strengthening the
bond between the physical and digital worlds
, securing success for every brand.
Data drives digital success, but real-world interactions have a greater, lasting and more memorable impact.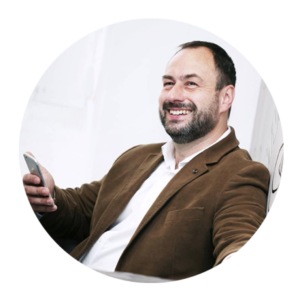 The vision
Thyngs was founded on a vision inspired by Neil's pioneering work on proximity marketing and payments, pre-dating Apple Pay. When a conversation with Royal British Legion revealed the invaluable impact a new solution could bring to charities globally, Neil glimpsed the future – a worldwide cashless society, mobile wallets, NFC (Near Field Communication) payments and brand evolution. 
Building on the philosophy of contactless payments, Thyngs championed the evolution of a point–of–sale through the tap of any physical branded object.  To address the prime worldwide market of an increasing 2 billion smartphone users – now, 2.7b – , Neil assembled a team of specialists to create a seamless platform capable of creating end-to-end consumer commerce services aligned with the wallet and proximity roadmaps of Apple and Google.
From charitable beginnings
Although NFC on Android has been available since 2012, the mass scale use was only possible years later, when Apple fully unlocked NFC for iPhones in 2017. In the rising cashless society, charities were missing out on millions in yearly donations, or investing in expensive technology to save their charitable fundraising.  Little did they know NFC could take payments for next-to-no cost compared to those cumbersome card terminals!

With our solution designed to raise awareness of Near Field Communication and supply the missing link in converting consumers, Thyngs knew we could become instrumental in helping these charities survive the new age.  Today, we tell the tale as we proudly work with over 300 charities – and have grown across other incredible industries like retail, hospitality, and publishing.
To passionate progression
Our expertise and passion for providing the bridge which connects you to your audience has led to our development of the most effortless solution on the market for any type of conversion. Whether it's a new point-of-sale ready for NFC payments, contact sharing or app-free loyalty, the Thyngs platform has the solution you need.