Re-connect with your customers
Contactless cards and NFC payments have shaped the landscape of our cashless society for years. While most hospitality businesses have clocked onto cashless payments and regularly rake in revenue from the likes of Apple Pay or Google Pay, few grasp the full potential of this versatile mobile tech.
NFC in mobile connects your consumers to any content of your choice via the one thing (besides food!) they can't live without – their smartphones.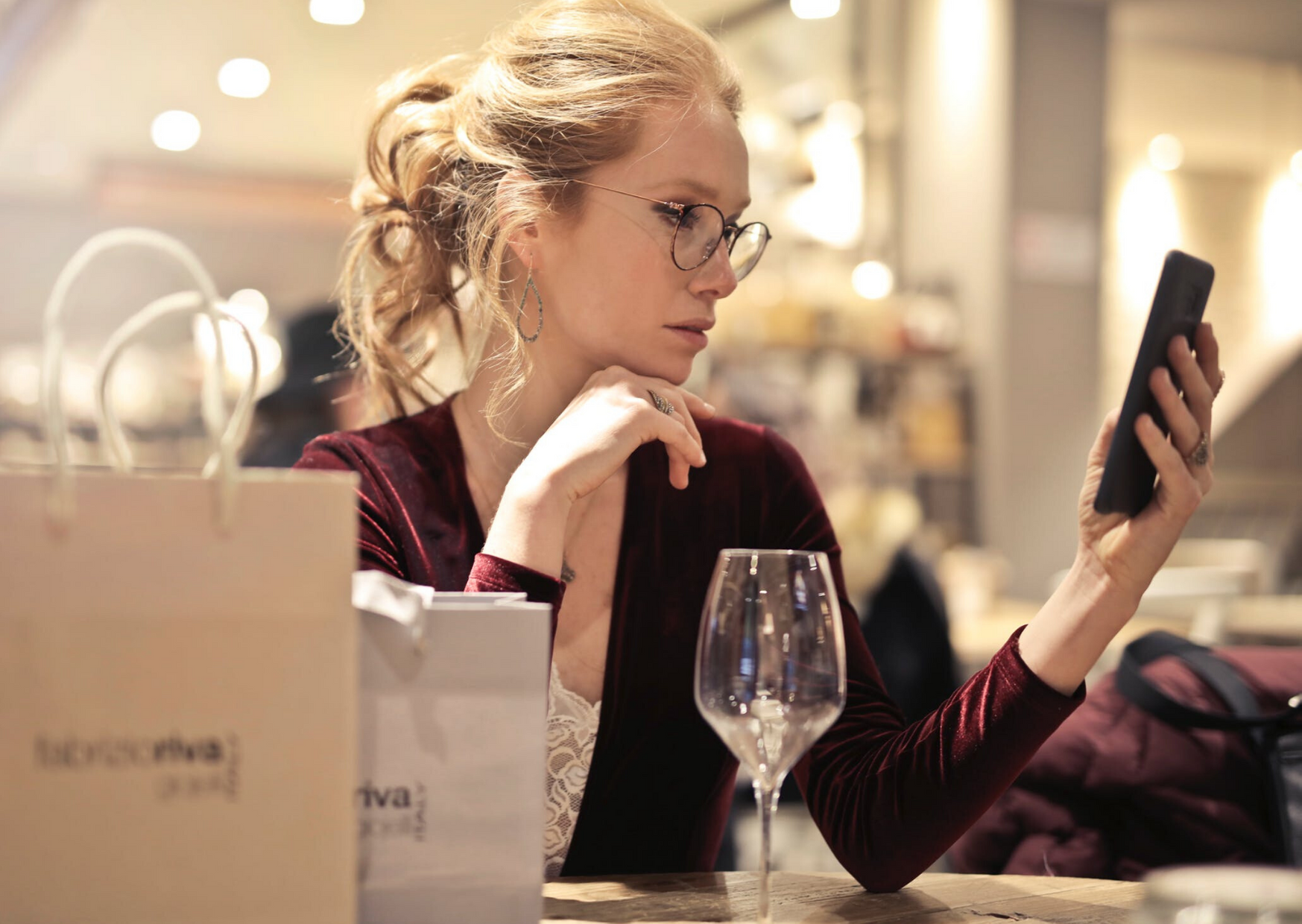 Re-connect with your customers whilst you have their attention by transforming nearby objects into tap-able points of mobile engagement.
Whether the digital experience is an instant payment, exclusive content, a competition entry, or instant feedback to your new menu –  the possibilities are endless. Not only this but valuable consumer data will be collected on the Thyngs Platform in real-time.
Data opt-in and anonymous customer data in an instant – insight into your customer's behavior is better than ever. How does that sound?
Instant
Consumer Feedback
Nothing helps a business survive the competitive hospitality high seas more than customer feedback, and no feedback is more valuable than the in-the-moment variety.
⛔️ Traditional methods like "Here, fill in this form before you leave" can easily be shot down by a faulty or non-existant pen.
⛔️ Receipts with URLs to head to later and offer feedback are often forgotten unless incentivised.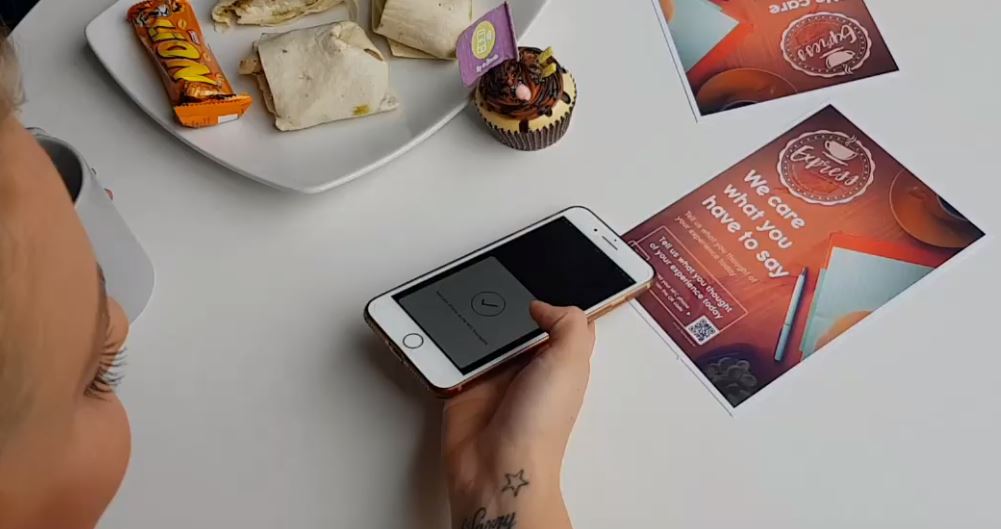 No customer feedback tools can compare with a tactically located digital spot your consumers can reach with their smartphone at all times – somewhere like a table decoration, a bar mat, plaque or server's lanyard.
✅ Thyngs' solutions expertly upgrade your existing or new physical assets with NFC tech* for mere pennies.
✅ It's time to strengthen the connection between your business and your customers using up-to-date strategies.
Digital Loyalty
No-one likes losing their loyalty card. It can switch customers off future purchases in a heartbeat.
Building on the success of NFC mobile payments, digital loyalty programs seem a smart bet, but while developing loyalty apps for restaurants (or any venture at all) proves time-consuming, accident-prone and, above all else, costly, an NFC solution boasts the opposite.
Thyngs' dynamic platform gives you full control of your digital loyalty, from design to rewards and data collection.
All this for the mere pennies it takes to upgrade your 'dumb' physical assets to become 'smart signage' with NFC*.
No app required – just grab your smartphone, tap and start collecting.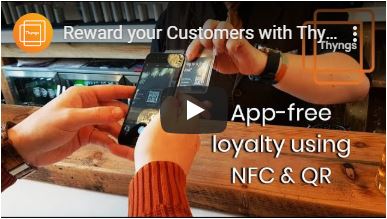 Pay at the Table
It's the goal of any dedicated business to wipe out any interruption to service – and that includes the payment process.
Tableside payments may seem a luxury you can't afford. Perhaps you've already invested a sizable chunk of hard-earned revenue into portable contactless card machines and painkillers to manage the migraines these PDQs can cause.
Cashless payments using mobile payment technology, by comparison, bring an effortless alternative.
As with all Thyngs solutions, investing mere pennies opens the doors to cashless pay at the table using NFC* in mobiles. With Apple Pay and Google Pay primed to overtake contactless card payments, it stands to every reason to prepare.
Cashless payments with NFC* deliver greater ROI than their contactless card counterparts.
👇 Check out how easy it is 👇