The secrets to getting the most out of your event
Industry events are the perfect opportunity to meet prospective clients, promote your brand and engage your existing customers.
But they are costly to organise and host, so it's vital that your attendees get the most out of your event. What's key is that you get people in through the door, engage them when they're there and, finally, encourage them to come back for the next one.
The secret tools to successfully achieving these three aims are data and engagement, both in the real world and online. And with a wide range of technological tools available, it can be easier than you think. In fact, 86% of event marketers believe that technology can have a major positive impact on the success of their events, according to Bizzabo.
Here are our top tips on how to get the most out of your business event – before, during and after.
Setting the event up for success
First of all, you want to generate plenty of buzz about your event before it even starts through promotional content, paid advertising and social media. The goal is to get sign-ups and subscribers, plus their contact details.
After you've decided on the title, aim and details of the event, start creating bespoke content to tell prospective attendees all about it. Make sure you tell them when and where it is. But, most importantly, give them a reason why yours is the key event to attend this year. Offer them a taster of what's going on, without revealing too much before they get there.
Then promote your content. One way to do this is through paid advertising on sites such as LinkedIn, Facebook and Twitter to zone in on your target audience, making sure people can subscribe or sign-up there and then. You can also generate anticipation for your event on social media by creating a specific event hashtag to encourage engagement, and be sure to keep up engaging yourself.
You can also keep subscribers informed and encourage them to sign-up for your event through email campaigns. And for those who have already signed up, keep them interested by telling them what to expect on the day and any preparation they need to do. If you're using any specific apps or technology, now is the perfect time to tell them which ones so they're ready to go on the day itself.
Making the most of the event on the day
The more memorable your event is, the more likely your attendees, clients and/or customers are likely to come back next. It's also great for your brand to successfully put on an event that you can't forget.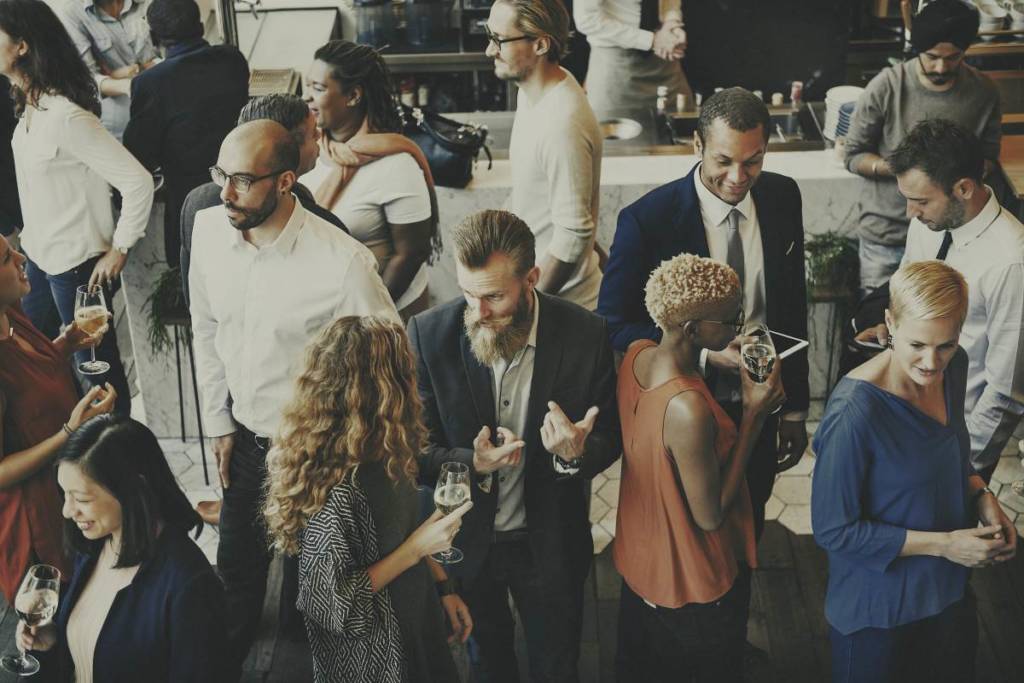 Technology can prove particularly helpful in creating events that bridge the real and virtual worlds. Near-field communication (NFC) technology and QR codes can help you quickly and easily gamify events, so your attendees can use their smartphone to easily participate in experiences such as interactive treasure hunts or quizzes. Offering some kind of incentive, such as a prize, is also a tried and tested way to increase engagement.
Technology also has its practical benefits. NFC technology and QR codes can be used to create virtual calling cards, so your attendees can acquire and swap their contact details with minimum effort by using their smartphone. Best of all, these details are then stored on your mobile phone where you need them, rather than on a business card left behind in a drawer.
The same applies for marketing materials and event information. Interactive event packs have the added benefit of less paper, which is both better for both the environment and your printing budget. Indeed, a survey by Guidebook showed that 82% of planners said they can reduce or remove printing by moving to mobile. Plus, it offers another opportunity to gain subscribers after the event is done.
Another handy smartphone tool for events is polling technology, which allows your attendees to engage with speakers in real-time during talks themselves. But the tech is also an invaluable way to gain feedback on the event itself, which you can later use to plan the next one.
Make the most of the days following the event
The work doesn't stop after the event. Now you've got your attendees' details, you can seek feedback through post-event emails. You can also encourage them to sign up for next year's with an early-bird discount, for example.
Again, data is key. Once you've got your feedback, you can analyse your data to establish what went well and what didn't. Using analytics, you can gauge the impact of your interactive treasure hunt by the amount of people who engaged in the game, for example. Or see which stall saw the most visitors, how long they stayed and whether they wanted to find out more by tapping an NFC-enabled point to get more information.
Finally, you can use all this information to work out what went well and what didn't. Your findings can then be used to inform your planning and marketing for next year's event, to make it even better.
The technology is there to ensure your event is a success, before, during and after
Data and engagement are the key when it comes to organising and hosting a successful business event. Using simple tricks and tools, you can maximise your return on investment and encourage people to come back for more.