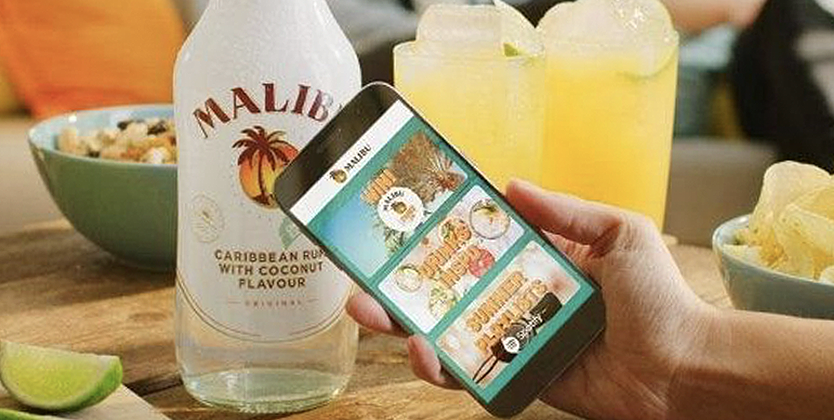 With background near-field communication (NFC) tagging now available on both iOS and Android, here are some of the weird and wonderful things you can do with this technology.
---
1. Turn a football shirt into a fan zone
Chelsea fans with the team's third kit for the 2018/2019 season can unlock exclusive content such as playlists and get the chance to win tickets by using their smartphone to scanning the NikeConnect NFC-enabled logo on the shirt. An added bonus is that the tech could also be used to verify that the merchandise is authentic.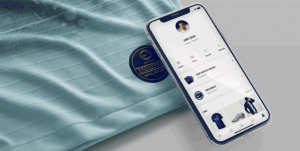 ---
2. Turn medals into a charity donation point
Runners in the East Anglian Air Ambulance's Only The Brave charity mud run were awarded with an NFC-connected medal, thanks to Thyngs proximity technology. After the race, participants could encourage family and friends to tap the medal with their smartphone to set up a recurring donation, without having to spend ages filling in complicated and lengthy forms.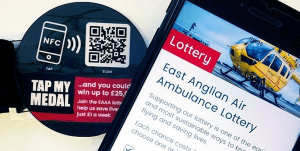 ---
3. Put tasting notes on a whisky bottle
Scottish whisky producer Kilchoman worked with NFC specialist ThinFilm to create smart bottles of single malt. Whisky drinkers could tap the NFC tag and access product details, taste profiles and information about the award-winning distillery. The promotion generated a consumer engagement rate of 6.5%, outperforming traditional marketing channels such as search and social.
---
4. Launch movie trailers from a smart tattoo
Thyngs' clever technology lets you add an NFC tag to just about anything, including temporary tattoos. Ahead of the launch of Hollywood blockbuster Wonder Woman, Warner Bros used Thyngs technology to create more than 244,000 NFC-enabled promotional wristbands and tattoos for release across 22 countries.
The campaign was a major success with the wearables generating an interaction rate of almost 18%, helping the film become the biggest female-led superhero film opening of all time.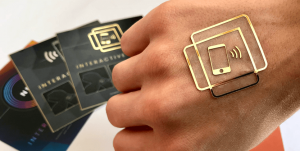 Get yourself a free Wonder Woman NFC Smart Tattoo with any DC purchase in store. #wonderwoman #dc #superman #batman #suicidesquad pic.twitter.com/XSk7TYWrSZ — hmv Ipswich (@hmvIpswich. May 12, 2017
---
5. Pay for public transport
The Australian state of Victoria is currently trialling Mobile Myki, a customised smartphone app that lets users top up on the go, without the usual card. The smart card scheme would be particularly easy to implement, as it requires no new machines or infrastructure, letting passengers just tap and go.
---
6. Create an interactive treasure hunt
Working with local charity Break, Thyngs created a novel interactive treasure hunt for the 2016 Grand Norwich Duck Race. Eleven NFC-tagged plastic ducks were hidden along the river, which each revealing a clue to find the next one. Anyone who found all 11 was automatically entered into a prize draw.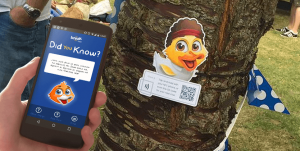 ---
7. Encourage customers to rate your food
Wagamama used Thyngs technology when looking to promote its MA MA menu at its branch on London's South Bank. Customers were able to feast on dishes such as lemongrass chicken bao and sticky sweet potato roti wraps, before being asked to scan an NFC tag and give instant feedback with their smartphone.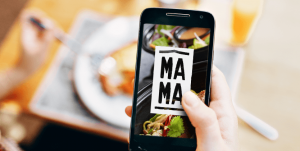 The creative possibilities of NFC technology are endless as any physical item can be turned into an interactive experience. Whether you're a movie maker looking to promote your latest film, a charity looking for donations, or a business simply looking to boost customer engagement, NFC opens up a world of possibilities.