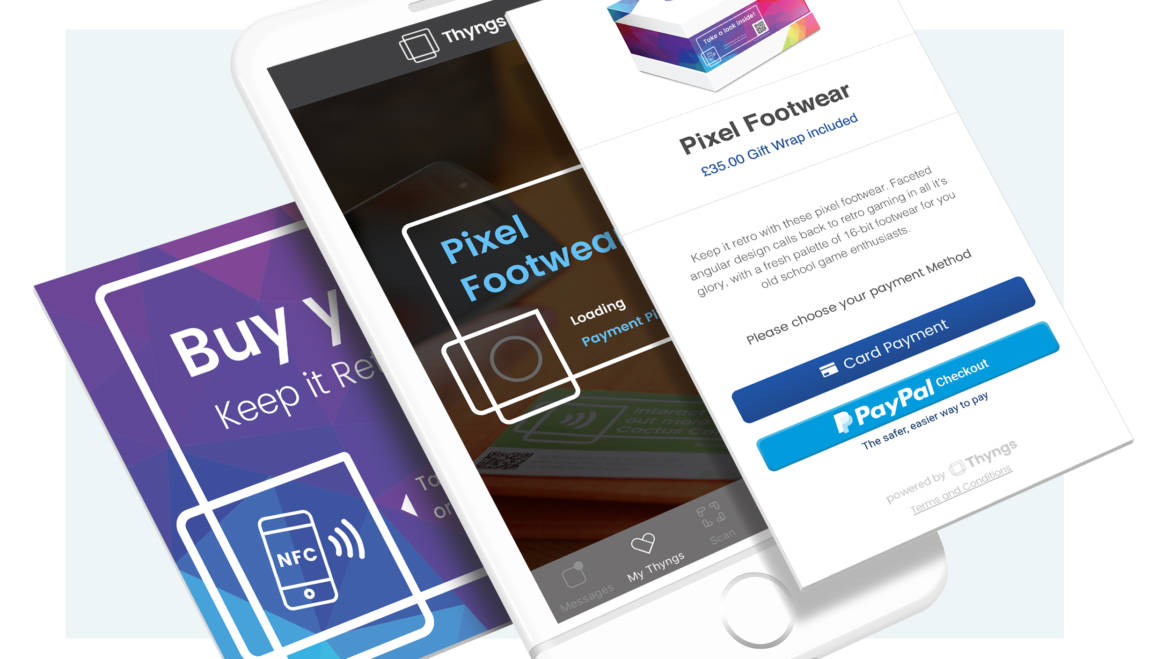 Thyngs, the mobile proximity platform, today announced the addition of PayPal to its payment options for businesses taking cashless mobile payments via its platform. Thyngs will add PayPal as a new core payment method for businesses using its tap and scan cashless payment solutions on items such as product packaging and direct mail, and in person. The integration will streamline payment processing for Thyngs' clients and give customers additional choice and convenience when making those payments.
Thyngs is an enterprise-grade platform that enables businesses to easily create and manage proximity-based campaigns and solutions at scale. Its technology allows firms to take tap and scan mobile payments easily and cost-effectively, transforming packaging, printed materials and other physical objects into secure cashless payment points, whilst also providing real-time performance data.
PayPal has more than 200 million active account holders that use its platform to make payments around the world via mobile devices, in an app, or in person. It has become one of the most popular payment methods available.
"PayPal's technology leads the industry in payment processing options," said Nicola Longfield, Director of Small & Medium Business & Charity, PayPal. "We are pleased to offer Thyngs' clients a more secure and effective way to accept cashless mobile payments from their customers."
"We're delighted to be able offer PayPal as another core payment option through our platform," said Neil Garner, CEO of Thyngs. "It furthers our objective of providing our clients and their customers with the best possible on-the-go payment experience, helping to make cashless payments as familiar, easy and convenient as paying with cash."