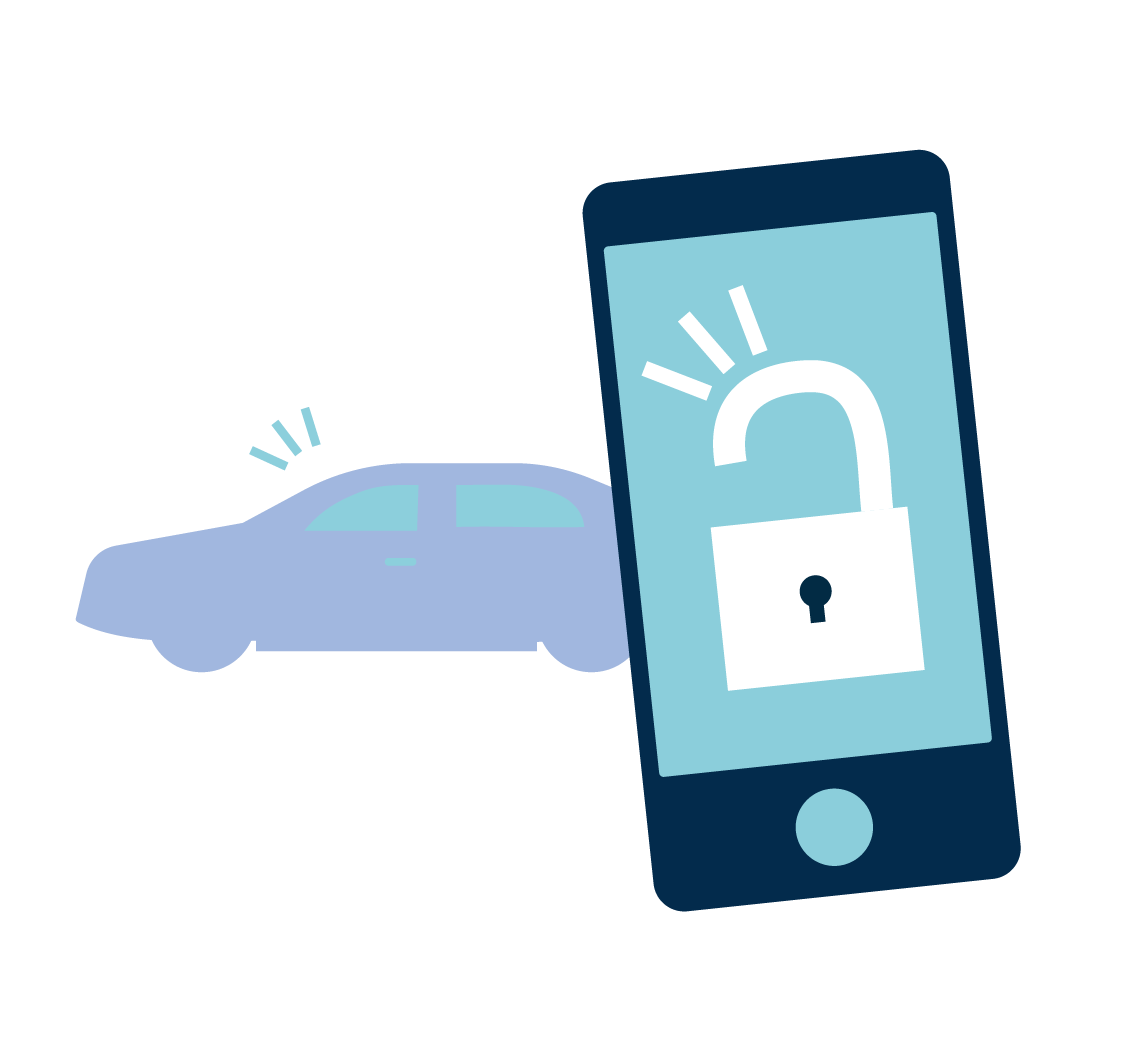 If the traditional key fob is too boring for you, it's now possible to unlock – even start – your car remotely via your smartphone. Provided you own a BMW or Hyundai that supports digital key technology that is.
Digital key fobs use a technology that most people won't have heard of called Ultra-Wide Band (UWB).The technology has been around for years, but it's new to the iPhone 11 and other new smartphones. UWB offers "spatial awareness" – the ability for your phone to recognise its surroundings and the objects in it.
The ability to unlock a car via a phone seems low tech at first. But what this represents is an amazing step forward in your smartphone's ability to interact with the world around you. It means even more engaging, secure and flexible physical to digital experiences.
This is on top of several existing and more established proximity technologies also built into smartphones such as QR scanning, NFC and Bluetooth®. These can be divided into five general types of proximity technology that can be used to interact with the world around you.
---
The 5 types of proximity technology
Visual– QR codes, AugmentedReality (AR)and Apple AppClip codes
These technologies need a trigger image that is scanned via an app or the standard camera app. QR codes are a great example of visual proximity tech used to quickly gain access to an online service.
We've been doing a lot of work in this field during the pandemic. QR codes provided a lifeline to charities, but also cafés, bars, and restaurants.
It's also the tech behind venue check-in with NHS track and trace.
While QR codes went mainstream in 2020, they're unlikely to stay around for long beyond printed materials. Near-Field Communication (NFC) and UWB will supersede QR codes in many applications, due to greater security, ease of use and flexibility..
AppClips (or Apple codes) could gain traction, if only because it's Apple.But for mass scale adoption, the market needs to first align with one common, scannable/tappable image.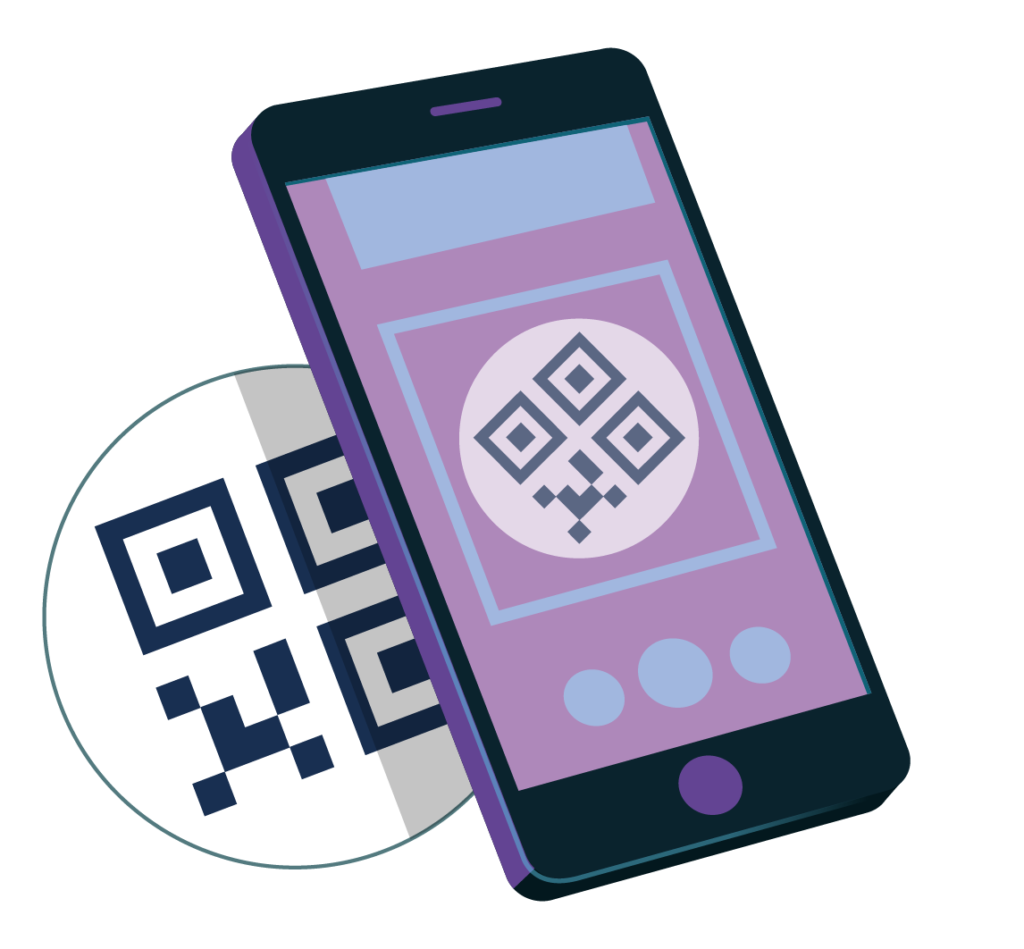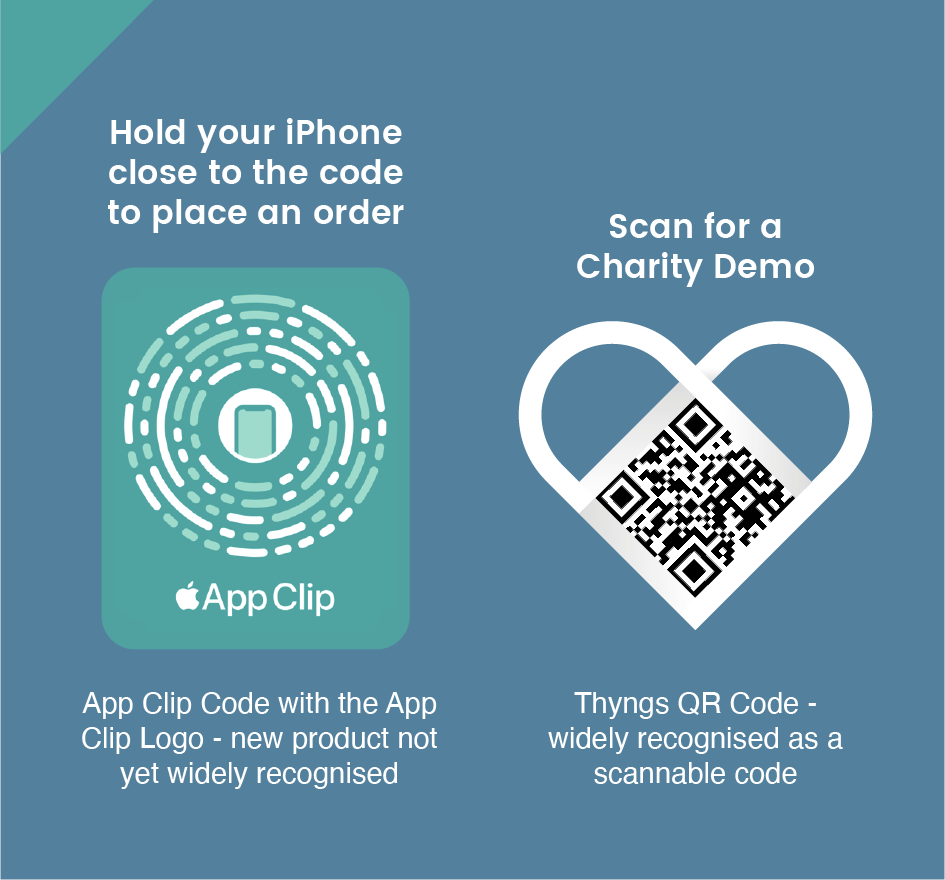 ---
Passive – NFC
Passive proximity tech requires no input from the user a part from tapping / waving near an enabled physical object. NFC for example detects and then automatically triggers smartphone services such as making a payment or displaying relevant information. This is the same technology that powers contactless for paying in-store.
Because it's now familiar and built into all smartphones, this is the technology that will drive future proximity services. This is the tech that we currently get excited about because it can be invisible. While a QR code must be printed so it can be scanned, NFC can be integrated into any object and just needs a user to physically engage with it via a simple tap or wave of the phone.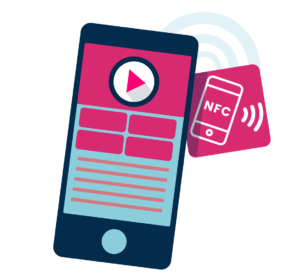 ---
Proximity Beacons – Bluetooth®, UWB
Proximity beacons are battery-powered devices that broadcast their presence. Way back in 2016 when I started Thyngs, beacons were all the rage, particularly in retail for showing you relevant local specials offers. In fact,we launched an App called Tap & Scan that could scan QR codes, tap NFC enabled objects, and receive messages when near Bluetooth® beacons.
How things and Thyngs have changed. Bluetooth® still needs the user to download an App firs tand opt-in for location tracking.
UWB and future phone enhancements however will make all of this easier and provide better control over the use of your data.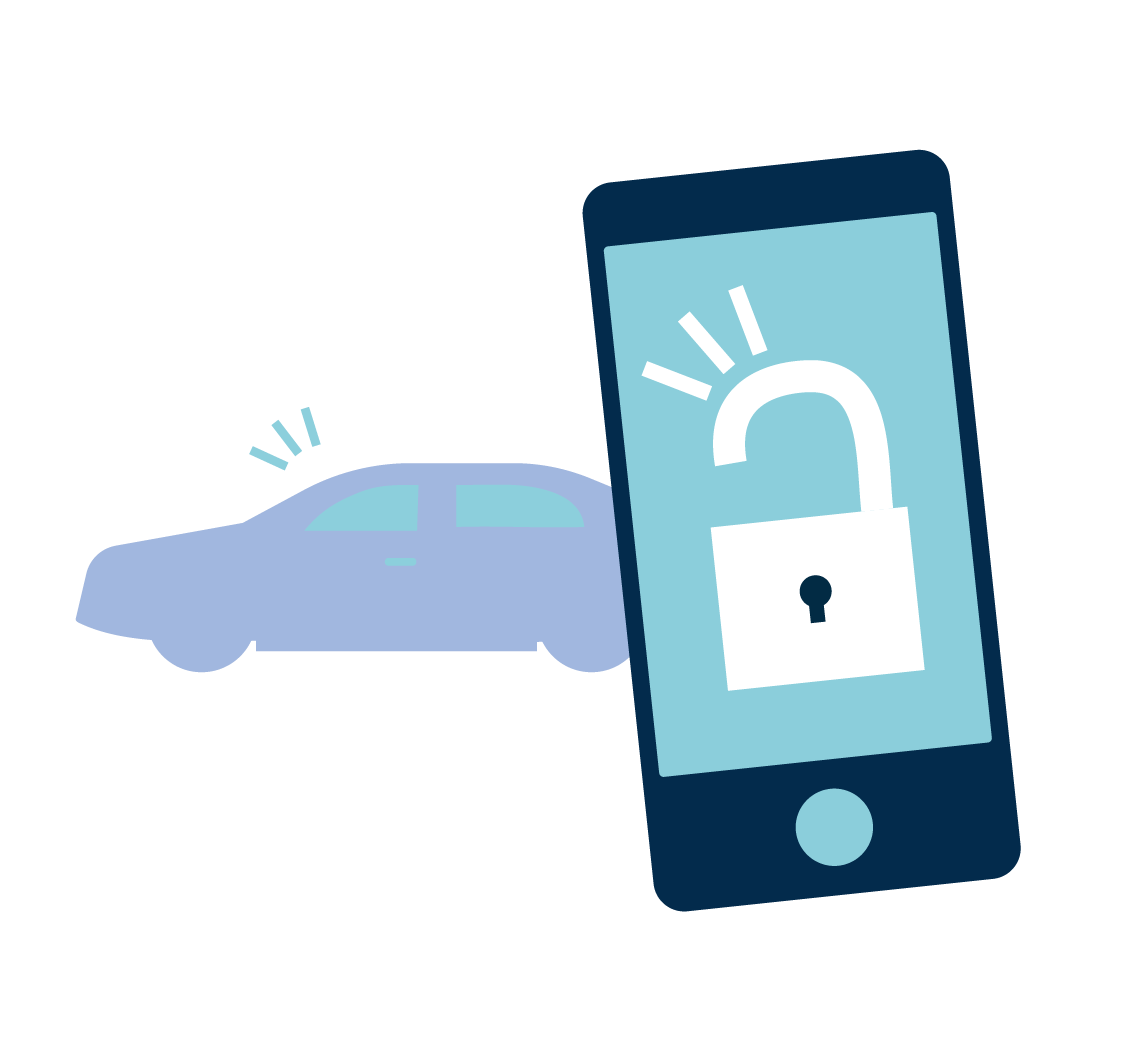 ---
Satellite – GPS
Global Positioning System (GPS) via Satellite is what we all rely on for SatNav, mapping, fitness wearable route tracking and finding lost or stolen phones. Typically,an App on your phone will need to ask your permission to either track your location or determine where you are right now when accessing a service.
The downside of GPS is that when tracking your location it can quickly run down your phone battery.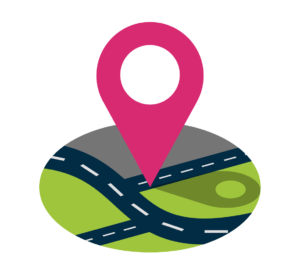 ---
Local network – WiFi or local IP address
When you access a service via the internet, your current local IP address and WiFi router,or mobile phone base station, can be used to roughly determine your location. Many businesses use their own FreeWiFiservices to track your visits to their store anddisplay relevant local offers and information to encourage you to buy more and comebackagain soon.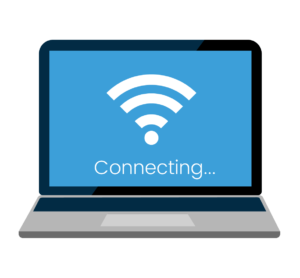 ---
The future is end-to-end tailored services
The wonderful thing is that all these technologies have come of age and are used by practically all of us, without thought or us even being aware it's happening.It's now possible to combine these technologies to create full engaging end-to-end services tailored to where you are, what you're doing and what you'd like to do next.
We believe in using proximity technology to design simple, seamless, and secure experiences that make life easier and make responsible use of people's data.
We also believe in making it easy for marketers and charity fundraisers to use the tech straight out-of-the-box. We designed and built our platform to help our customers and partners to take advantage of this great technology, without anys pecialist skills or knowledge.
In a way it doesn't matter what the technology is, it's how you use it that's important. Ultimately, proximity technology should be used together to create simple, engaging and valuable experiences that support the goals of a business looking to better engage with their customers via their existing physical locations and printed marketing assets.
If you'd like to know more about any of these proximity technologies, or would like to talk about how you might use them in your business, contact us or visit www.thyngs.net