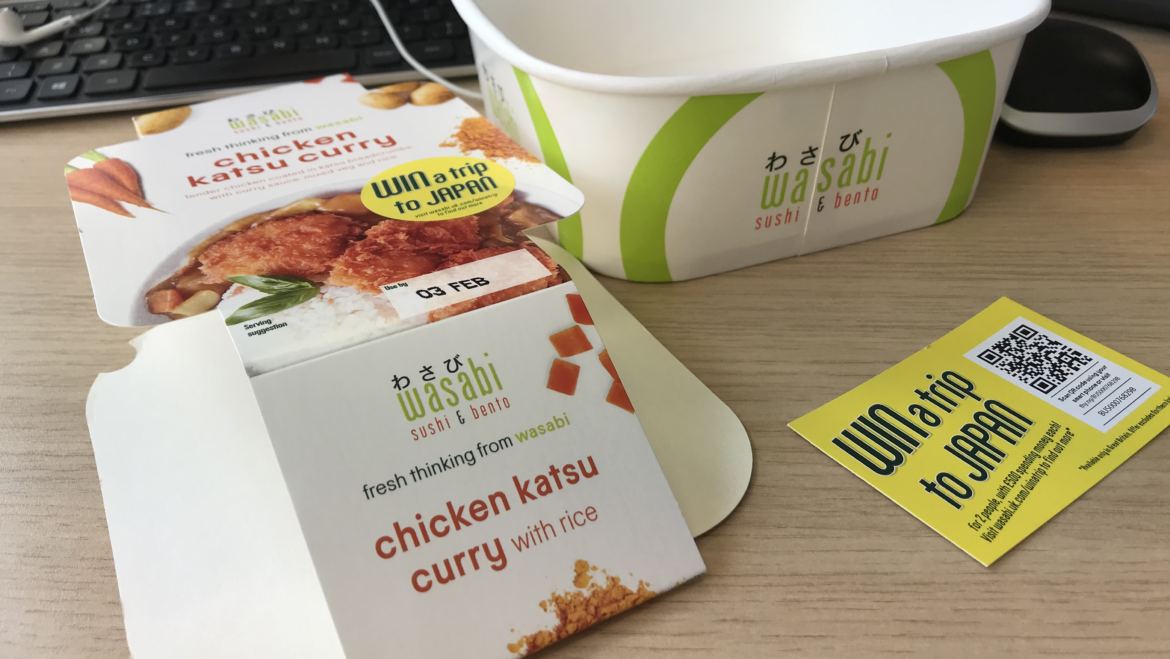 Asian fast food chain Wasabi is using Thyngs technology to enable smart packaging that gives customers a chance to win a once-in-a-lifetime trip to Japan.
The competition celebrates the launch of Wasabi's Home Bento range in Sainsbury's supermarkets, which will see dishes such as Chicken Katsu Curry, Thai Green Curry and Sweet Chilli Chicken available in 200 of the supermarket's branches across the UK.
Each of five new restaurant-quality ready meals features a unique code that can be used as an entry to the competition. For a chance to win a trip to Japan for two, as well as £500 spending money each, customers need to use their smartphone to scan a unique QR code in the packaging and submit their entry. Alternatively they can type the one-off short URL into a web browser to enter the code featured on the ready-meal's packaging.
The promotion also benefits Wasabi by giving them another way to interact with customers. By using Thyngs technology to turn their packaging into a new channel of engagement, the chain has an opportunity to learn more about its customers directly. Thyngs' analytics platform can then tell Wasabi who is picking up their ready-meals at Sainsbury's and, as each competition entry code is unique, whether they are coming back for more.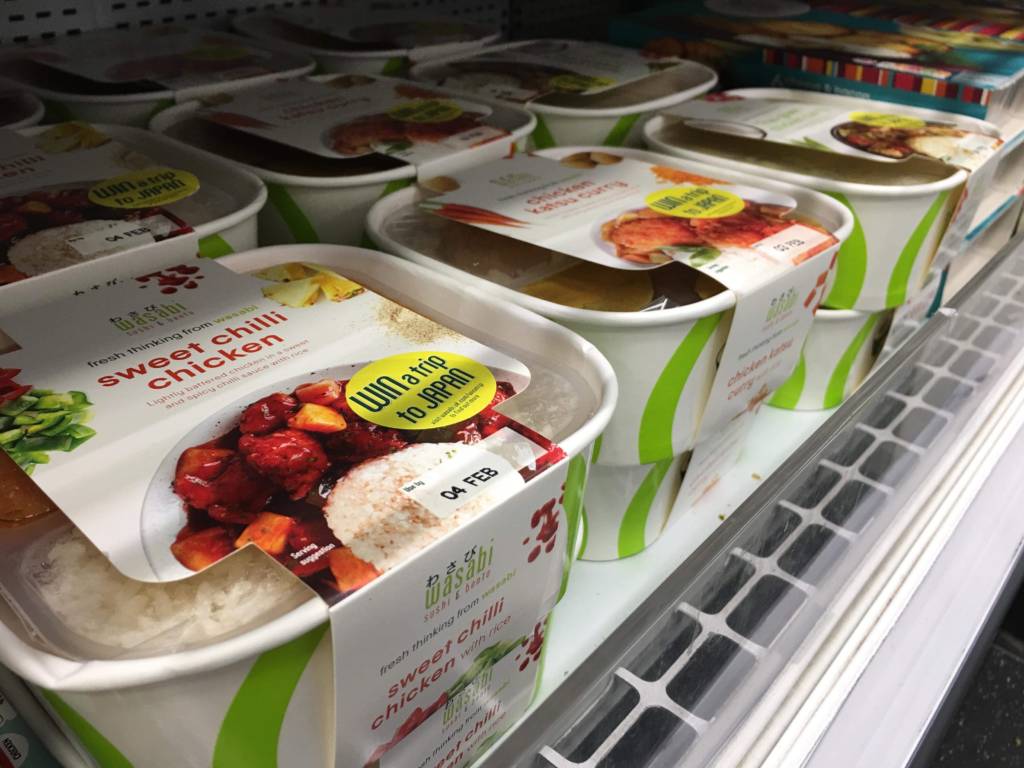 The scheme follows on from the high street chain's use of Thyngs near-field communication (NFC) technology in the creation of its frictionless Wasabi Club loyalty scheme. Through the two quick and easy-to-install initiatives, Wasabi will learn about consumer activity and engagement through both their own in-store sales and those made at any third-party retailer. It can then use this information to tailor future marketing campaigns to specific customer audience types.
Andreia Harewood, Senior Marketing Manager at Wasabi, said: "With the exciting roll-out of our 'Home Bento, ready to heat' products to Sainsbury's stores, we were thrilled to be able to partner with Thyngs technology to enable our packaging promotion.  
"We wanted a fantastic user journey to encourage our customers to enter our 'Win a Trip' competition and drive sales. Using Thyngs was a no brainer as we had already run a successful loyalty programme with them and knew they would deliver both great service, and fantastic returns."
Thyngs CEO Neil Garner said: "It is great to see Wasabi use Thyngs' innovative technology as part of its Home Bento promotion in Sainsbury's stores. Not only does it create an entirely new channel of engagement, but will also give Wasabi valuable insight into their customers and their preferences."
To find a participating branch of Sainsbury's near you and more details how you can enter the competition to win a trip to Japan, visit the Wasabi website. To find out more about how Thyngs technology can be a simple-to-implement and cost-effective way of boosting your marketing efforts, visit the Thyngs website.